On Last Leg of N.America Tour, Rahman Performs at Ravinia Festival
India-West Staff Reporter
CHICAGO, IL – A.R. Rahman, India's global music sensation composer and singer performed at the Ravinia Festival here for a special one-night sold-out performance on August 20.
Bringing his magic from Bollywood to Hollywood, Rahman's distinct style and musings from Eastern classical music, electronic music sounds, global music genres, and traditional orchestral arrangements came to life on the stage, a press release from the festival organizers said.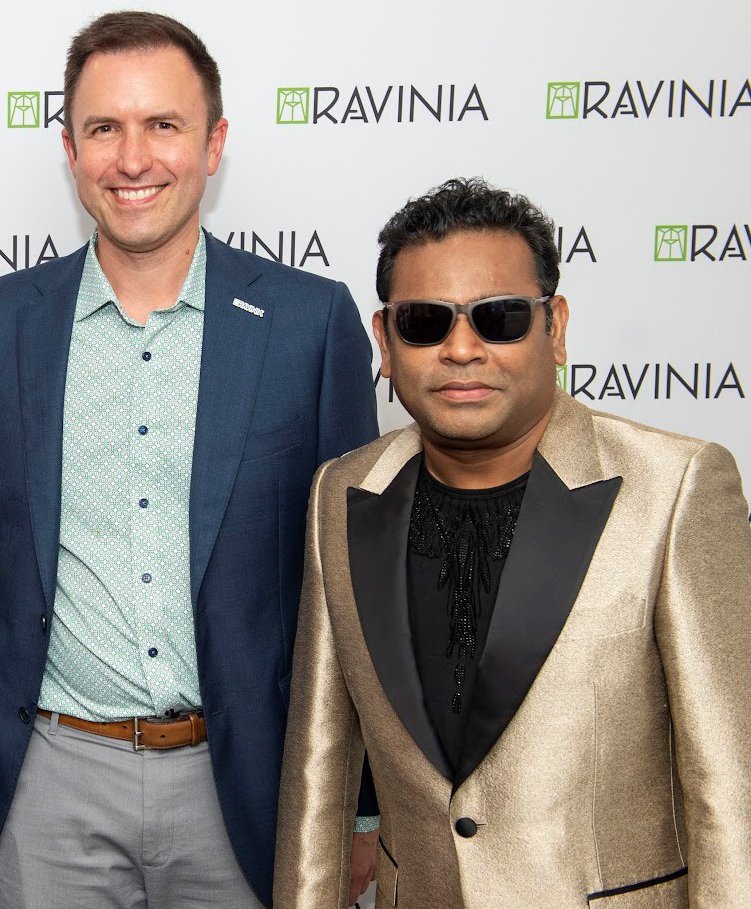 Rahman also met with Jeff Haydon, President and CEO of Ravinia Festival.