BAPS Celebrates Mahant Swami's Birthday
India-West Staff Reporter
ROBBINSVILLE, NJ – "Yours Forever, Sadhu Keshavjivandas" is a signature that has touched hundreds of thousands, encapsulating the profound love, compassion, and respect that Mahant Swami Maharaj has for all. September 13, saw hundreds of devotees assemble here to honor the 90th birthday of this divine soul, reflecting on his unparalleled humility and affection that has touched millions worldwide, a press release said.
This significant celebration coincided with the Festival of Inspirations, a spectacular three-month event heralding the inauguration of BAPS Swaminarayan Akshardham in Robbinsville. Mahant Swami Maharaj's heartfelt letters not only brought solace but also ignited the spirit of spiritual advancement and collective action. Yogananddas Swami stressed on Mahant Swami's empowering words which have been instrumental in catalyzing spiritual and personal growth for countless souls.
Many came forward, sharing how these personal letters shaped their lives, offering guidance and support through life's peaks and valleys. They recounted the care with which Mahant Swami penned each letter, sometimes delving deep into them multiple times to provide the most empathetic response. Such genuine care has undoubtedly cemented his place in countless hearts.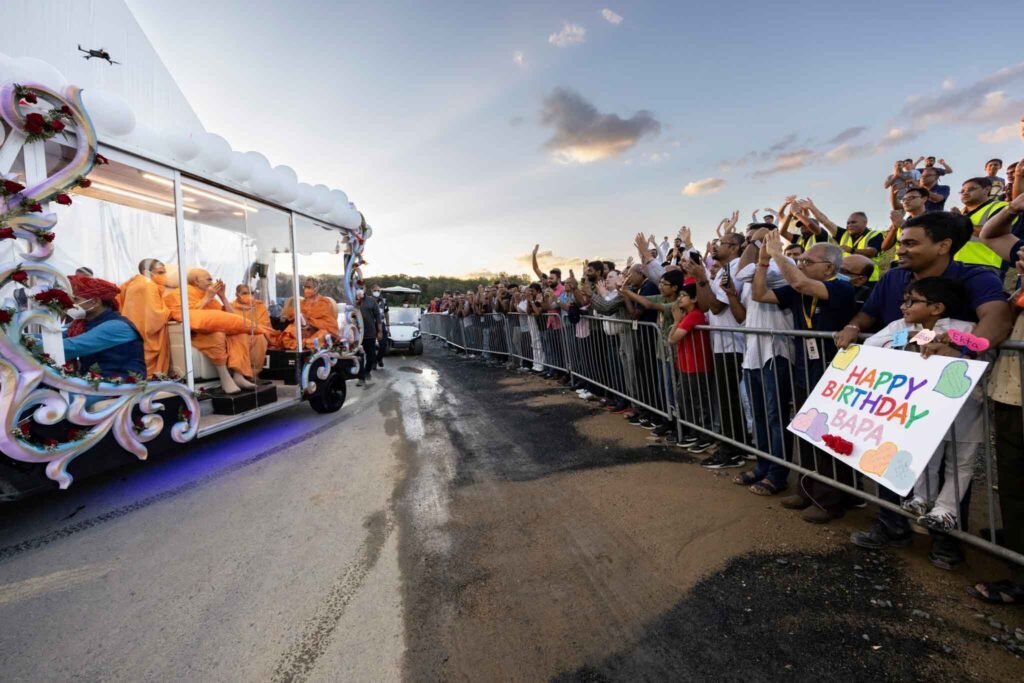 World leaders and spiritual luminaries shared their unique experiences with Mahant Swami Maharaj through moving videos.
Anandswarupdas Swami emphasized the unwavering humility of Mahant Swami Maharaj, describing his role of serving others, even when revered as a divine entity. His philosophy is rooted in seeing the best in everyone, uplifting many with his words of wisdom.
On what should've been his day of tribute, Mahant Swami Maharaj turned the spotlight onto the senior swamis, illustrating why he's so dearly loved, the release said. The senior swamis reciprocated the admiration, offering their heartfelt prayers and presenting individual garlands to him on this momentous occasion.
In his concluding blessings, Mahant Swami remarked, "The grandeur, divinity, and tranquility that visitors experience here is the fruition of Pramukh Swami Maharaj's divine vision. Taking a mere fifteen minutes daily for introspection encapsulates all the spiritual wisdom we attain."