Embassy Marks India's 74th Republic Day
India-West Staff Reporter
WASHINGTON, DC – India's 74th Republic Day was celebrated here on January 26 with a flag-hoisting ceremony at India House. The ceremony was attended by friends of India from diverse fields, including the US Congress, business, media, students, and members of the Indian diaspora.
Ambassador of India, Taranjit Singh Sandhu, unfurled the tricolor, which was followed by the singing of the National Anthem. The address by Indian President Droupadi Murmu on the eve of Republic Day was screened during the ceremony.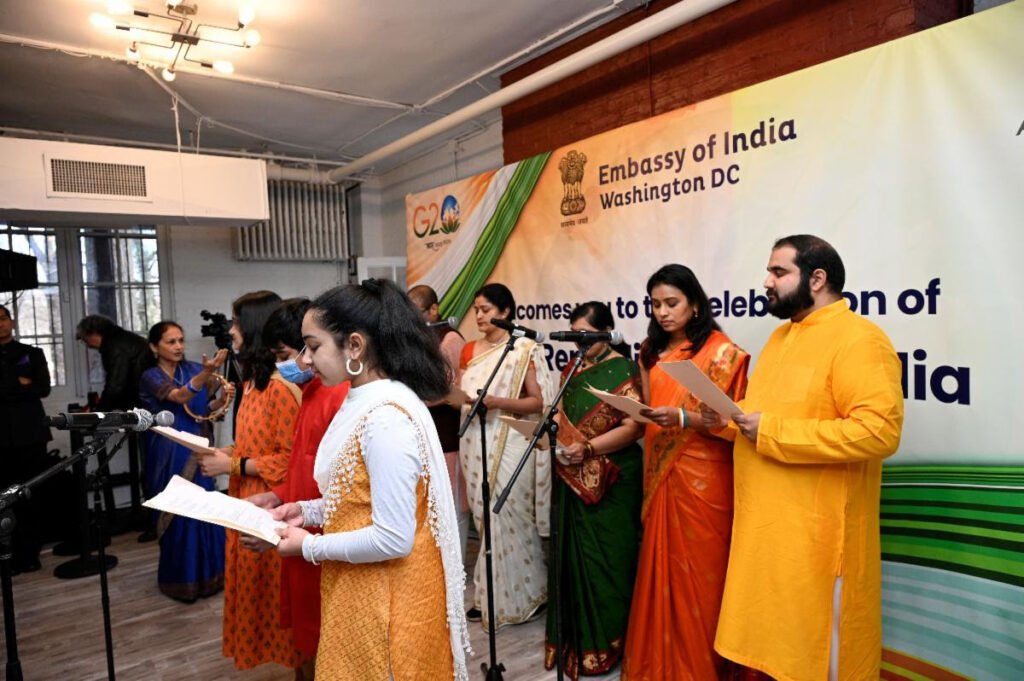 Highlighting India's Presidency of G20 and other important initiatives at multilateral fora like the Voice of the Global South Summit held earlier this month, Sandhu emphasized that India is looked upon not only as a strong pillar for the global economy but also as a country that can be counted upon for bringing stability and security on multiple counts during these uncertain and complex times.
Congressman Ro Khanna, (D-CA) recalled the sacrifices of his own family members during India's freedom struggle and pointed out that countries across the globe drew inspiration from India's freedom struggle.
Congressman Shri Thanadar (D-MI) highlighted that his being the fifth Indian American Congressperson was a watershed moment for the community and that he, along with his colleagues in the Congress, would work to build a stronger India-United States relationship.
A cultural program featuring patriotic songs by students at Gandharva School of Music, Richmond was presented during the ceremony.