Indian American Parents Striving For Treatment Of Rare Disease Impacting Only Asians
By NEHARIKA SALHOTRA
LOS ANGELES, CA – Cure ADSSL1 is a CA based non-profit organization striving to find a cure for ADSSL1 Myopathy which is a rare neuromuscular disease caused by mutation in the ADSSL1 gene. The impact of this genetic disease on the patients is debilitating with loss of mobility in the legs and arms. As the disease progresses it impacts the heart, lungs, and swallowing muscles leading to the patient becoming dependent on the ventilator and feeding tube.
This organization is run by parents, Naveen and Priyanka Kakkar, whose endeavors come from a very personal and sincere place as both of their children were diagnosed with this rare disease.
Given that there are fewer than 100 currently diagnosed patients of this disease worldwide, and being restricted to the Asian population, pharmaceutical companies have little to no incentive to pursue a cure for ADSSL1 as it falls below their "profitability margin". So, these parents are taking it upon themselves to directly support and fund researchers in developing a cure.
The team is currently aiming to fund a drug repurposing study in 2023 and get to clinical trials of gene replacement therapy for ADSSL1 by end of 2024. To do so they must raise $500,000 by March 2023 to fund the pre-clinical stages of research work.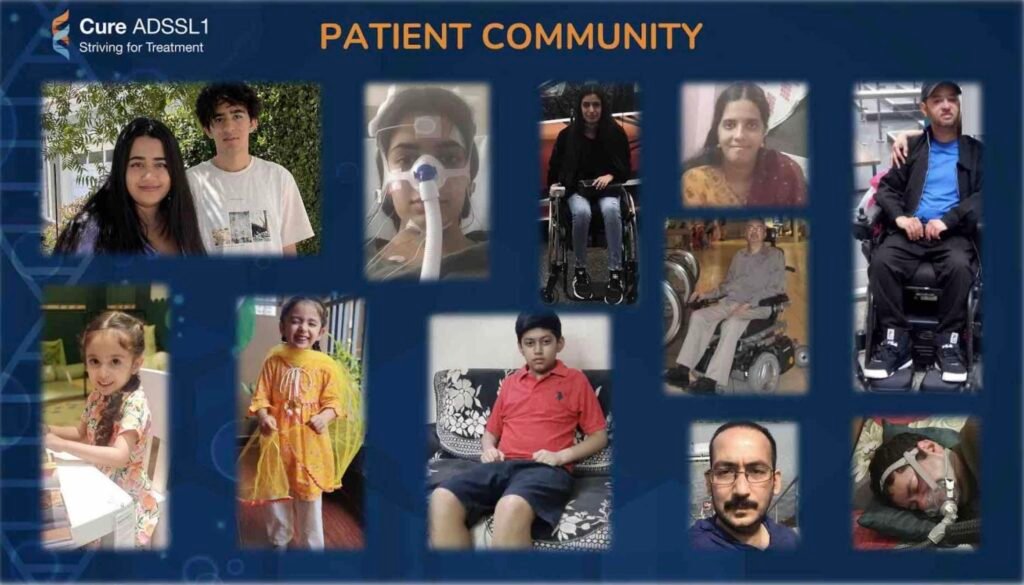 Myopathy caused by ADSSL1 gene mutation was first discovered in 2016 in Korea. There is no current treatment available for this disease and many patients are misdiagnosed with other muscular diseases. However, experts have concluded that given the small size of the ADSSL1 gene that causes this disease, the most ideal cure would be gene replacement therapy.
Cure ADSSL1 and its team of experts has a framework and approach developed in collaboration with the Beggs Lab at Boston Children's Hospital and a non-profit biotech Cure Rare Disease that seeks to develop the ADSSL1 gene therapy. The organization seeks to raise $3.5 million in support of the development of this gene therapy.
A rare disease like this can put an enormous burden on patients and their families to manage the symptoms of the disease. Knowing that currently there is no existing treatment further adds a significant level of fear and anxiety to their daily lives. Since Priyanka and Naveen started Cure ADSSL1 in early 2022, many patients and their families from all over the world have reached out to them and set their hopes on Cure ADSSL1 – the only organization worldwide that is working on developing a treatment for this disease. You can learn more about their story at www.cure-adssl1.org/our-story.html
Cure ADSSL1 is a non-profit that relies on the support of its community's belief to succeed in its goal for all those facing this disease across the globe. For more information: Priyanka@cure-adssl1.org, or www.facebook.com/CureADSSL1
Support them at https://cure-adssl1-2022.raisely.com/