Yantra: A Kitchen That Balances Flavors Perfectly
India-West Staff Reporter
ARTESIA, CA – In the new avatar of Yantra Kitchen in Artesia, CA, the diner gets not a fancy menu with French and Spanish-inspired names but instead, a smart menu. One that is keenly aware of the makeup of the pedestrian traffic in 'Little India' and yet strives to be a step up for those not wanting to simply down a quick chaat washed down by a lassi in a paper cup.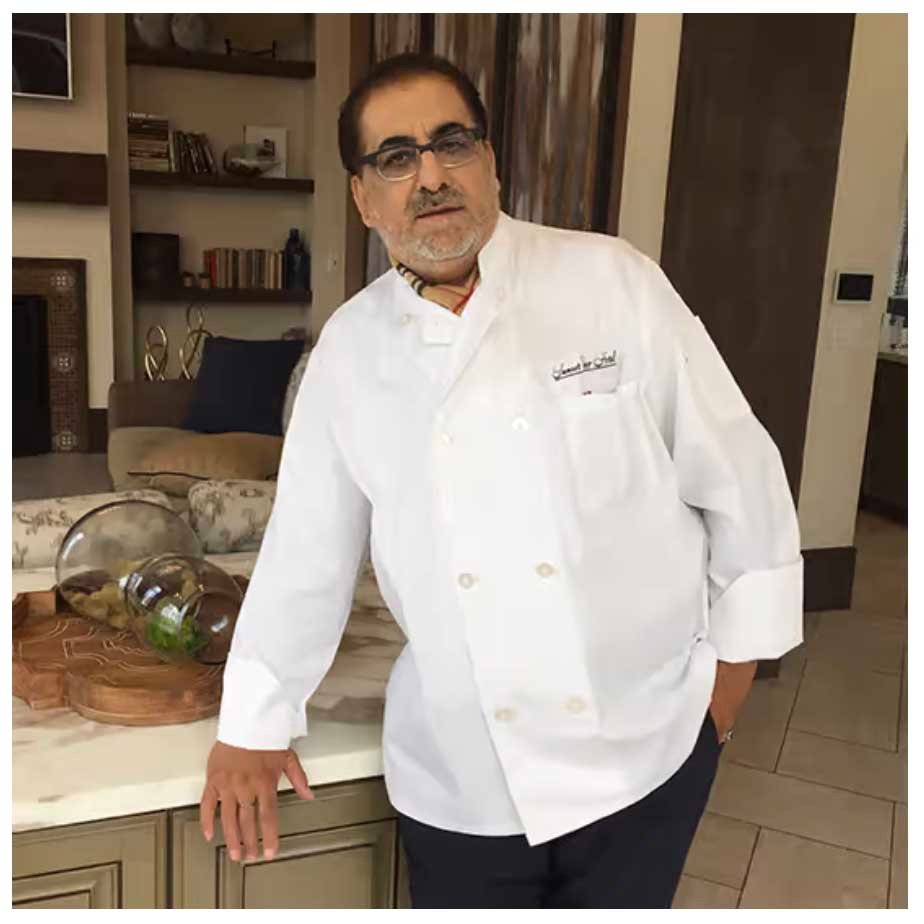 Yantra's papdi chaat, in fact, is a balanced explosion of sweet, sour, salt, and heat in every mouthful. Even the yogurt has been worked on, with an almost airy feeling. And this is the restaurant's calling card – mostly familiar food but brilliantly cooked. Who knew jeera rice did not have to come burdened with ghee but that every forkful could look plump and feel feather light on the tongue?
Then there is the smartly named Portuguese fish fry; Artesia after all has that nation's antecedents. It really is an Amritsari fish (itself a wonder given that city is landlocked) that again, diners will affirm shows balance in flavors with the tamarind sauce giving the flaky Vietnamese catfish filets a pep. For vegetarians, the fried cauliflower with a sweet undertone and served with bits of colorful peppers is a dish to be savored.
The deliciousness of the appetizers, it is soon learned, is the skilled work of chef Sanjay Jaitly. He steps out of the kitchen to talk to customers and unlike most other Indian restaurant chefs, is crisply dressed in whites without the telltale streaks of turmeric and oil stains.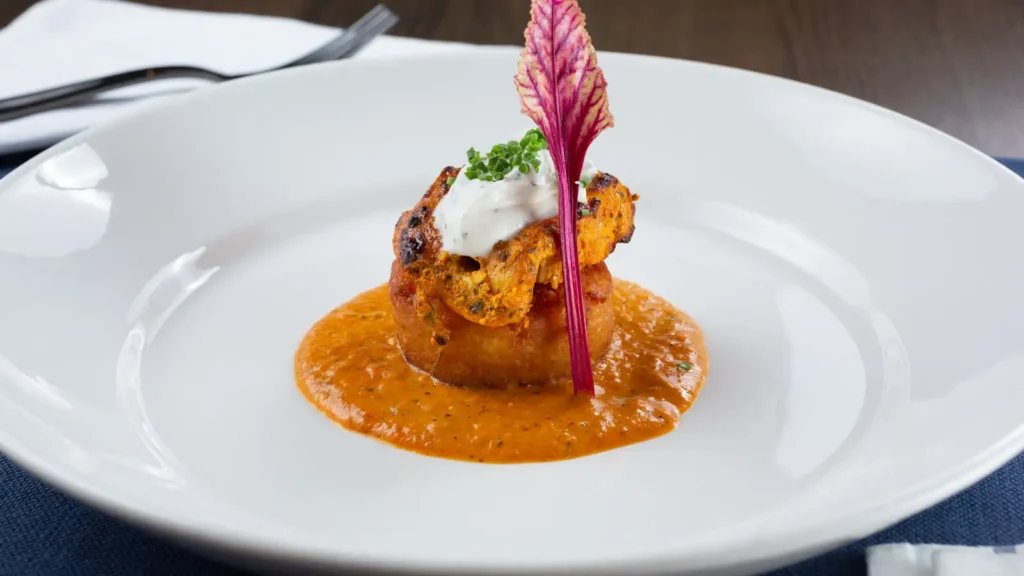 A short chit-chat later it becomes apparent why – growing up in Austria, he attended an elite hospitality school in Salzburg. He easily drops names of Thomas Keller, Wolfgang Puck, and the like, and speaks of riboflavins and folic acid and the ingredients from which they can be derived and added to restaurant dishes to make it a healthier experience. He has brought all this understanding and professional training to bear at jobs in Novotel, Rosenberger Hotels, Cunard, and the Sunset Tower in Los Angeles, among others, and now, Yantra.
From the kitchen he sends out a Goa coconut curry that like a Thai curry can be ordered with the additions of veggies, chicken, or shrimp. The restaurant also offers a roasted Bengal-inspired fish and an interesting lamb chop that has a mango marinade and a basil oil drizzle. Vegetarians have a slew of paneer and dal dishes to pick from as well as the kadhi pakora, not always on Indian restaurant menus.
The regular breads to accompany these dishes are there as well as a malai naan and a truffle one. Then there is the kulcha. Made by Jaitly, it is easy to devour.
Yantra offers a bunch of familiar and comfortable drinks to sip on while eating. But skipping all the drinks in the dine-in menu and looking to the bar, which is a full-service one, is a promising experience. In the event, that alcohol is not a choice on a working day, the mixologist is more than happy to create mocktails that satisfy.
Reshma Makkar, daughter of the new owner Munish Makkar, helps out when he is not there and she points out other stuff not on the menu – the food carts parked on the outside of the restaurant hugging an alley to the parking lot. One serves paan and the other gol gappas, including a vodka-infused one. The lines, she says, are long on the weekend with people reveling in the streetside encounter so evocative of India.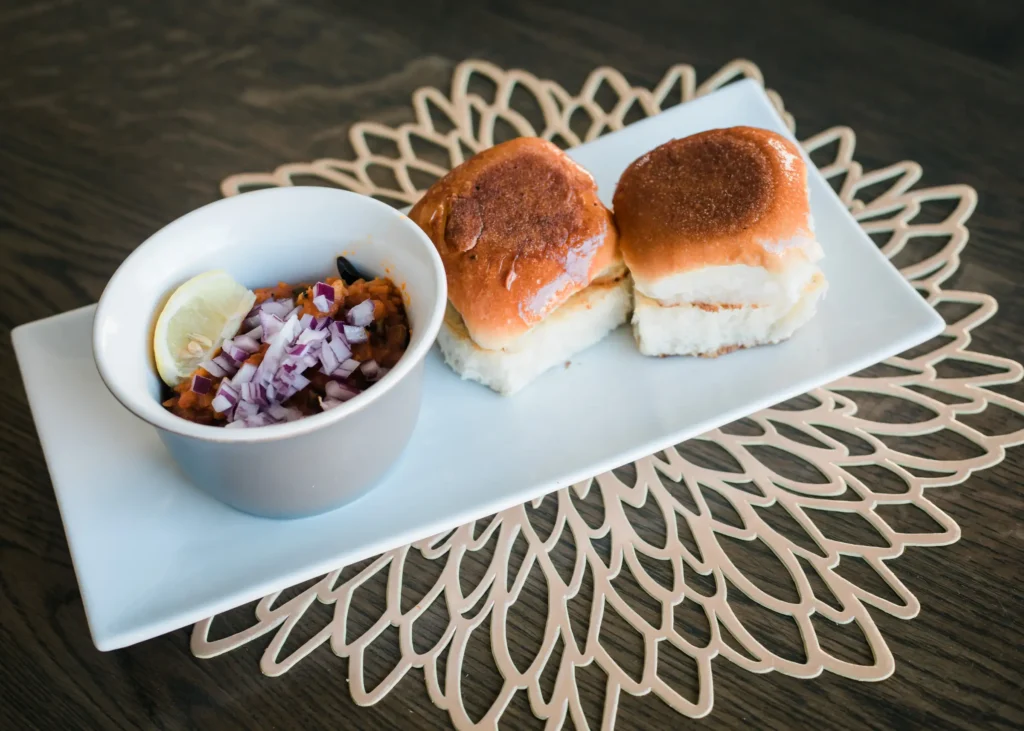 So, dine-in or street food – Yantra might have something for all.
Yantra Kitchen
18511 Pioneer Blvd
Artesia, CA 90701
Reservations: (562) 392-8097
Online orders: www.yantrakitchen.com