A Tribute to 24 Successful Inspirational Women in the Nation 2023
India-West Staff Reporter
YORBA LINDA, CA – Step2StepUp Inc held 'A Tribute to 24 Successful, Inspiring Women in the Nation' on March 11 at the Bombay Grill, Bar & Banquet, here. The event organizers found themselves on storm watch, days prior to the event to ensure that the elegance of the red-carpet event would not be compromised but with the cooperation of attendees were able to pull it off well.
Our emcee, Chanel Beery, kick started this high impact event with an audience lamp lighting, which was followed thereafter by a prayer and the National Anthems of both USA and India, sung by Priyadarshini Roy.
The 2023 Step Up and Soar challenge, featured 24 youth entrepreneurs from the organization's US, India and Africa Chapters. Team USA was mentored by Chanel Beery, who assisted 15 young men and women in writing up a business plan that would make a positive impact in their communities with a modest $50 budget. The Africa chapter had 5 students who were represented and mentored by Susan Seats and Ramesh Thalli and the India chapter had 4 students who were mentored by Shravan Tedla.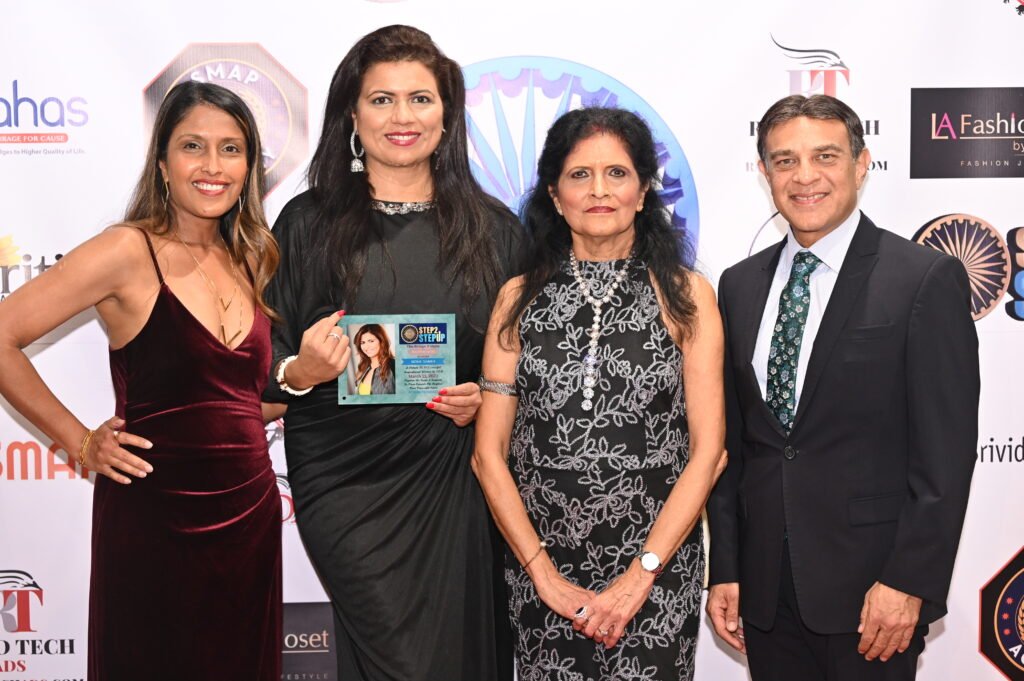 Each of the 24 awardees was honored on the red carpet as the crowd listened to each of their inspiring messages. It was interspersed with edgy comedy by Mona Shaikh.
The keynote speaker, Srividya Nagaraju asked the over 150 guests to invest time into better knowing themselves, which, she said, would lead them to understanding how it aligned to their dreams, skills, and actions for the greater good.