Defined By Life's Experiences, Shri Thanedar Brings Pragmatism And Compassion To His New Job As Congressman
By NIMMI RAGHUNATHAN
If you sat down for a game of snakes and ladders, your fortunes would likely fluctuate less than the professional and personal life of Shri Thanedar.
Father, a court clerk in Belgaum, Karnataka, retires at 55. Mouths to feed: 8. Thanedar, all of 14, goes to work. Poverty dogs him but he manages to get his graduate degree along with a gold medal and a desire to move to the US. His visa is rejected four times; fifth time lucky, he lands in Ohio. Money is still tight and housing unaffordable. He works on his doctorate, sneaking into the University of Akron chemistry building with a sleeping bag on summer days to escape the heat of the car that serves as his home.
Dr.Thanedar, age 27, begins his career. At 36 he buys a small chemical services company which through sheer smarts and hard work grows to be valued at $200 million. Some years later, in the 2008 economic slump, his company goes bust and he loses even his home. More smarts and hard work follow, and he rejoins the millionaire class.
His personal life is no less challenging. He marries and has two children when, tragically, mental illness causes his wife to take her life. Eventually, he meets his current wife Shashi whom he is endlessly appreciative of. He knows his life has been an improbable one and sits down to write a memoir, 'The Blue Suitcase: Tragedy and Triumph in an Immigrant's Life.' This is the pre-political avatar.
Then begins the interest in Michigan politics. He becomes a state legislator in 2020 pouring $4 million of his money into the campaign. This is a tactic he employs in contesting the Democratic primaries for the 13th congressional district. For the first time since 1955, Detroit is being represented not by a Black congressperson but by an Indian American one.
His race and deep pockets are a source of debate for the campaign's duration, but Thanedar has kept the focus on a different narrative. In a constituency that has 25.6% of the population living below the poverty line, he points to his life story. He knows deprivation. He also has a work ethic to show he cares: as a state legislator, he had not missed a single vote, missed a single committee meeting, or a single House session.
The newly minted Congressman who has been tempered by blazing highs and scorching lows speaks with India-West. Excerpts:
Q: How do you keep stress at bay?
A: (Laughs) I am an eternal optimist. I always feel the best days are yet to come. I grew up with so much adversity. My mother was from a poor family and they were happy to marry her off to my father who was 14 years older and widowed with two daughters. She was only 17, her stepdaughter was only 6 years younger than her. My earliest memories of her are of how she never gave up no matter how hard things got. I get it from her. When things go bad, I work even harder. I am most productive when things are bad. You can put your head down and get depressed, or work and convert the negative energy to positive energy. Humiliation and loss are like fuel for me.
Q: Are there tools you apply or is it just one foot forward?
A: I don't do anything special like meditation. To me balance is important. I could be the greatest politician or businessman but not be a good father and then it's all of no use. My goals always include having good relations with my wife and children. I think many make the mistake of taking their profession over seriously. I aim for balance – giving to society, exercise, diet, all of this is not secondary.
Q: At 67, you are the junior member in the 'Samosa Caucus' but the oldest among them. Tell us about your first meeting with each of them.
A: Raja (Krishnamoorthi), I first met several years ago when I attended his fundraiser as a donor. Never imagined I would be his colleague! I was impressed with his sincerity, popularity, and articulation. Pramila (Jayapal), I am a great admirer of her. Even watching her on TV I have loved her passion and sincerity about causes. After the primary win, I went to DC where we had a warm meeting and talked about many things including family. Ami (Bera) I had no contact, but he called me and offered help after the primaries. We know each other well now. I admire Ro's (Khanna) progressive views. After the elections, he was in Detroit for a committee hearing on environmental issues and I first met him there. It's a great group.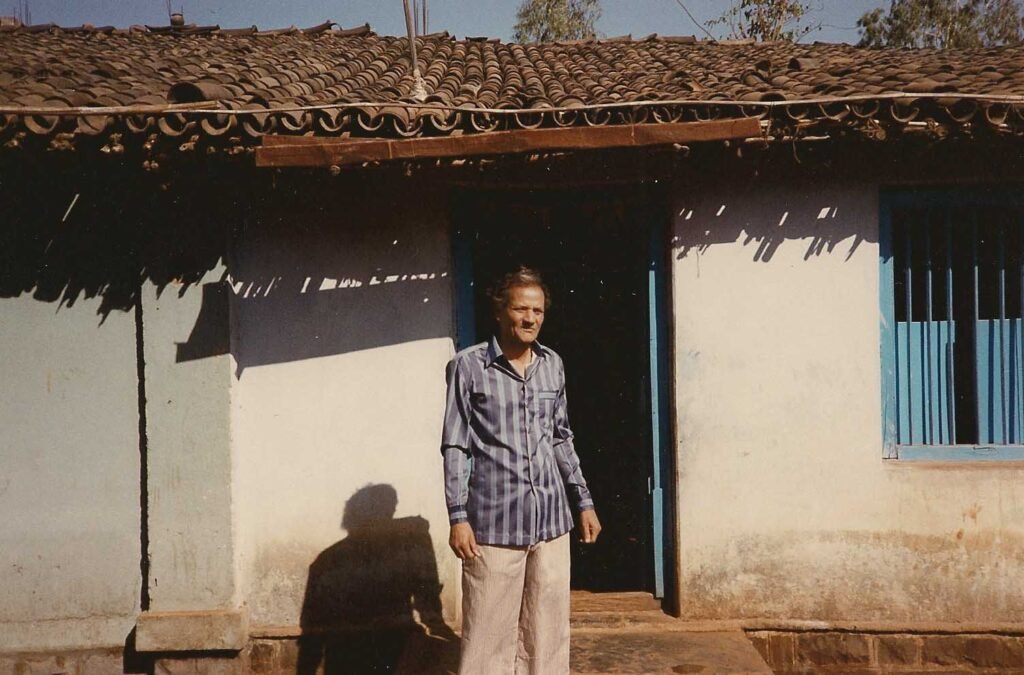 Q: You have spoken highly of Ayn Rand and you are a member of the Progressive Caucus. How does this reconcile in your head?
A: When I first read her, 18-year-old Shri was in his most impressionable years! My views were still forming and were conditioned by being in India and living in poverty. Not anymore.
Q: Was the Kevin McCarthy Speaker drama a reality check for you? Was idealism tested?
A: It showed how difficult the task is going to be. The other party (GOP) doesn't have its act together. It's controlled by 20 or so extremists and they were holding everyone, hostage. It was a display of Republican dysfunction. I have worked as a member of the minority party when in the MI House and I wasn't deterred then but this is a tough road ahead. The minority is being appeased. We have already seen that in week 2 since the Speaker's election with the defunding of the IRS, and criminalizing of abortion.
Q: Illegal immigration, including Indian, is increasing…
A: Illegal immigration no one wants. But laws should be enforced in a compassionate manner that reflects what America is about, not separating children from their families. Human rights cannot be violated. I am a big supporter of DACA. It's no fault of the children and they should have a pathway to citizenship. We need to have good, paying jobs for Americans absolutely no doubt about it. But if we don't have skilled labor available, and our businesses keep telling us they need them, especially post-Covid, we need to make room for that.
Q: How has the Flint water crisis influenced you?
A: I saw government dysfunction. It was poor decision-making by the Governor (Republican Rick Snyder). They were callous. I grew up in poverty. I had to go to the riverbank and dig a hole to get water back for my family. So, I fully understood the importance of access to clean water. My company supplied bottled water as much as we could and I owned a testing lab where we tested the water for some concerned families. Flint contributed to my decision to run for governor. I had come to the US to escape poverty; I wondered what I was doing accumulating wealth. In the nation which gave me so much, there was environmental racism and its citizens were hurting. I sold my business in 2016 and distributed $1.5 million to my 50 employees. The rest I used to run for governor.
Q: You ran against Gretchen Whitmer (current MI governor). How is your relationship with her?
A: Excellent. Very cordial. Having run against her, I saw her a lot in debates and forums and we got to know each other. It was never about personalities.
Q: Will you support her if she runs for president?
A: Depends on who else is running!
Q: Have you and Congresswoman Rashida Tlaib (MI 12th District) talked?
A: Not before my election. I didn't get too much support from the political establishment, or endorsements from other politicians. I was on my own. But after the win, many reached out.
Q: Is it because you were a non-Black person in a Black district?
A: I don't think so. No. it was the same in the governor's race. It could be because I am not a traditional politician.
Q: Did you refer to Martin Luther King, or his equation with Gandhi when meeting voters?
A: It was not about me striving to connect, I didn't have to. The media made a big deal about me being an Indian but all the people I met, were talking about hearing gunshots, crumbling sidewalks that were dangerous for seniors, and not having grocery stores close by, making access to food an issue. I have asked voters if it bothered them that I was not Black. The answer always was we think you will take care of our issues. As a state legislator, I brought more money in 2 years to the area than my predecessor did in 20 years. I have never forgotten my roots. The later half of my life doesn't define me. I look forward to a long career in politics. I feel like a 25-year-old, I am raring to go.
Q: Did it matter on the stump where you were born and the accent you spoke in?
A: (Chuckles) For 43 years I have paid taxes, created jobs, and done what every citizen does. And yet I would be told, you sound foreign what do you know about my life? The mispronunciation of my name – Siri! – made us release videos on how to actually say it.
Q: You poured into the campaign $4 million of your own money. What do you tell those who charge you and others like you, of buying the seat?
A: Look, ultimately, it's the people's choice. If money can buy a seat, we would have had (Michael) Bloomberg or (Tom) Styer as president. In the congressional race, an opponent had $7.5 million and outspent me. $4 million came from GOP backers, $2.5 million from crypto FTX. Even the media has gotten used to dark money, they ignore it and beat me up. I am spending my hard-earned money!
Q: Why do those with money not run for city, or district offices but aim only for the highest?
A: I can't get into their heads! I lost the governor's race. I had no problem taking a non-glam job as State Rep. I also think the governors of IL (JB Pritzker) and NJ (Phil Murphy) are doing well. They have come from wealth but that doesn't mean they are evil. Donald Trump has caused great damage but not every wealthy person is a Trump.
Q: Where are your siblings (6 sisters, 1 brother) now?
A: I lost my 3 older sisters. 3 surviving sisters and one brother are all in India. No one is here. My parents have passed. My mother came in 2006 when I won a business award. She came to the ceremony wearing her sari, and speaking no English but she was so proud! I will always remember it.
Q: You have talked about the role your wife Shashi played in getting you and your boys back on your feet. Do you see a parallel here with the Bidens?
A: Yes, but this is a story of so many women, I think. My mother too. Their selflessness and strength…Shashi is not unique but she made so much difference to us. She made it a home again.
Q: And your sons?
A: They are 34 and 30. One is married, and I have two beautiful grandchildren. When I was sworn into office, they weren't there because of the Speaker election. They waited and then left.
SHORT TAKES:
*Role model politicians: Abraham Lincoln, Dr.Martin Luther King
*Donald Trump: Disaster
*Languages spoken: Marathi, Hindi, Gujarati, Kannada
*Advise to sons: Don't give advice, I take it!
*Last book read: 'Start-up Nation: The Story of Israel's Economic Miracle' by Dan Senor and Saul Singer.
*Hobby: Watching biopics