Piyush Goyal in Southern California Invites Community to Invest in India
India-West News Desk
LOS ANGELES, CA – India's Union Minister for Commerce and Industry Piyush Goyal lauded Indian Americans on September 10 while on a visit to the Swaminarayan Mandir complex in Chino Hills, CA.
"The complex at LA is a beautifully planned and executed temple. This is a huge service to society and Hinduism across the world," Goyal noted.
In another meeting with Southern California business people in Garden Grove, CA, he once again praised the community and invited members of Southern California to invest in India.
Goyal said, "We are proud to be the mother of all democracies. We are proud to have a vibrant judiciary, rule of law, robust media, and transparent government systems. India as an economy in 2047 can be seen as a powerhouse driving global growth."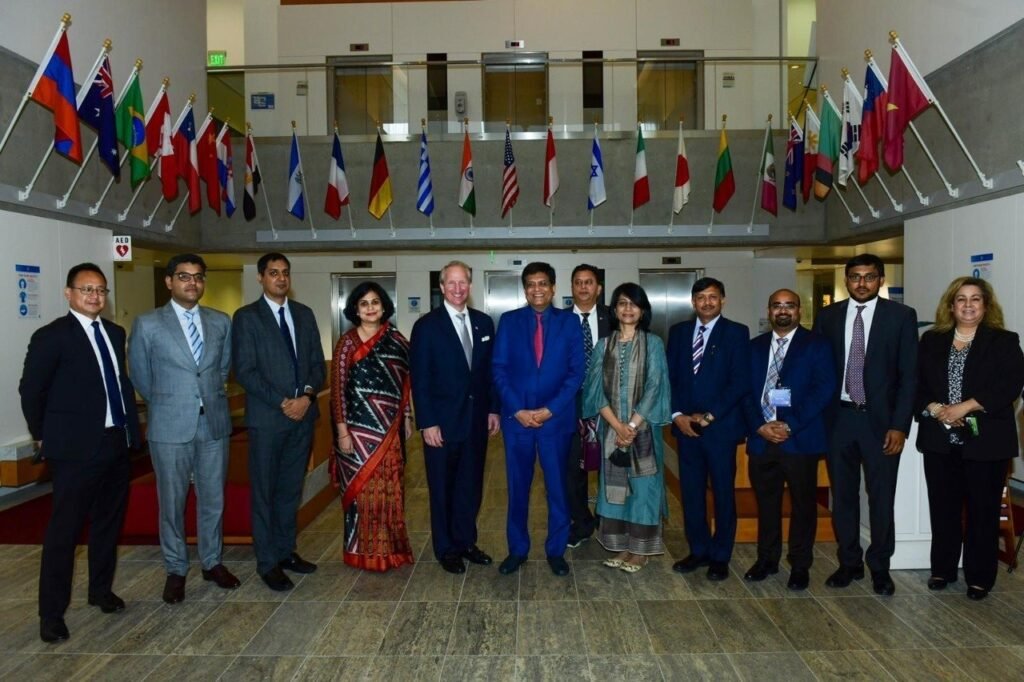 He called the next 25 years a "golden period" and a crucial time for the country.
"As we embark on our journey towards making India a developed nation, it is an important time for us to reflect on where we see India in the next 25 years," he said. "This is a golden time to invest in India. I invite you all to be a part of India's journey towards becoming a developed nation. I urge you all to resolve to gift Made in India products, to gift handlooms, handicrafts, khadi made by the artisans of India," Goyal said.
The minister also visited the LA port and held discussions with official there.
Union Minister Piyush Goyal is on a six-day visit to San Francisco and Los Angeles to attend the first Indo-Pacific Economic Framework ministerial meeting.