Dada Vaswani Remembered, NYC Declares Global Forgiveness Day
India-West Staff Reporter
NEW YORK, NY – In a proclamation, New York City Mayor Eric Adams officially declared August 2, 2023, as "Global Forgiveness Day," recognizing the day's significance in promoting love, peace, and healing among individuals and communities worldwide.
Distinguished leaders and representatives from the State of New York, the City of New York, and the towns of East Brunswick, Closter, Edison, Secaucus, and Guttenberg, New Jersey, joined Mayor Eric Adams in celebrating this momentous occasion, paying tribute to visionary spiritual luminary Revered Dada J.P. Vaswani.
Global Forgiveness Day aligns with the esteemed spiritual leader's birthday, making it a fitting occasion to embrace forgiveness as a powerful catalyst for positive change. Senators Bob Menendez and Cory Booker sent special messages of compassion and love to all in commemoration of the day.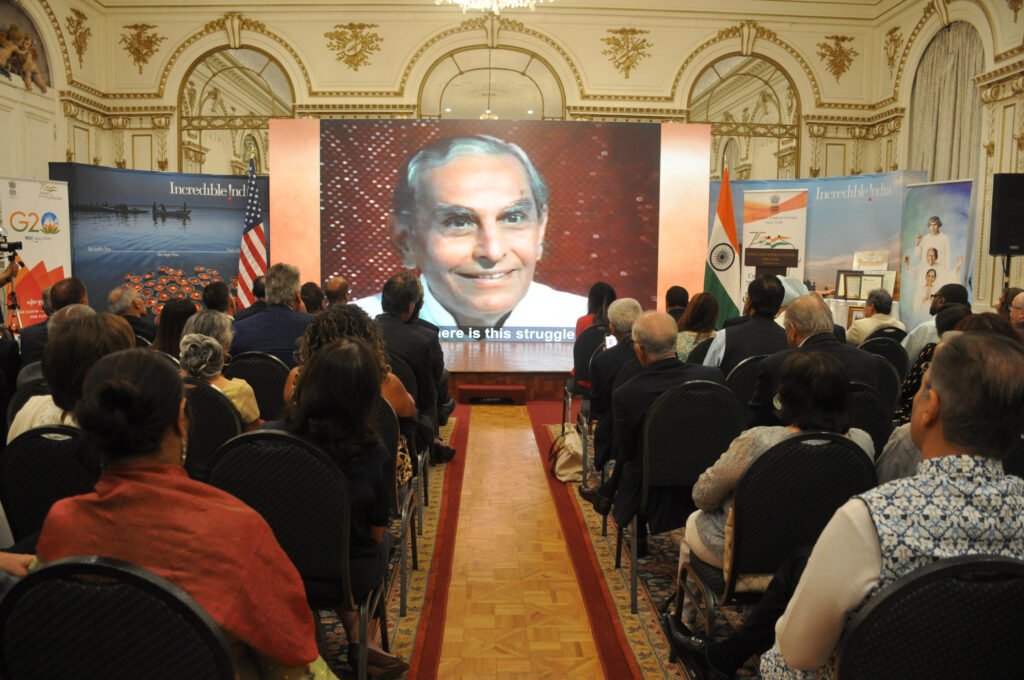 The Consulate of India in New York hosted a special event on August 2 to proclaim "Global Forgiveness Day." Notable attendees included Jennifer Rajkumar, New York State Representative and Assemblywoman, Mayor of Closter, John C. Glidden, Jr., Dilip Chauhan, Deputy Commissioner of NYC Mayor's Office for International Affairs, Consul General Randhir Jaiswal, Jagdish Sehwani, Jonathan Granoff, and several participants, dignitaries, and prominent personalities from New York City. Together, they paid homage to the teachings of Dada J.P. Vaswani.
The core team of Dada J.P. Vaswani's mission in New Jersey, led by Chairman Eddie Datwani, CEO Ashok Lalwani, Treasurer Chandru Mahtani, and all board and committee members, expressed gratitude and joy for the proclamations. These declarations underscore the commitment of these cities and the state to foster understanding and empathy in a world seeking healing and unity.
As part of the event, attendees experienced a profound message on the power of forgiveness by Dada J.P. Vaswani, along with a guided visualization-based meditation led by Didi Krishna Kumari. The event also featured a deeply moving live santoor performance by Vinay Desai, a student of Pandit Shiv Kumar Sharma, setting a meditative tone.
During the event, everyone observed "A Moment of Calm" with silence, practicing forgiveness, and reflecting on its significance in their personal and collective journeys. This moment resonated with similar sessions held in numerous cities worldwide, including Pune in India, the headquarters of the Sadhu Vaswani Mission, where millions united in the message of forgiveness and reconciliation.