BAPS NJ Hosts Program Celebrating Role Of Guru
Mahant Swami Maharaj
India-West Staff Reporter
ROBBINSVILLE, NJ – On August 5, the Bochasanwasi Akshar Purushottam Swaminarayan Sanstha hosted a remarkable cultural program with the theme "My Guru, My Guide" at the temple here. This event, a part of the Festival of Inspirations, delved into the profound role of a guru as a source of guidance and a beacon of light to traverse life's toughest obstacles, all while deepening one's faith in the divine.
The evening commenced with devotional songs by musicians from diverse backgrounds. Pujya Brahmviharidas Swami, a renowned orator, delivered an insightful speech on the multifaceted role of a guru. He emphasized that a guru is not merely a guide or guardian, but a pathway to goodness and a bridge to the divine.
The program highlighted the timeless bond between a guru and their disciple, a hallmark of Hinduism. Just as children look up to their parents, students to their teachers, and athletes to their coaches, a disciple turns to an ideal guru for inner strength and self-realization. The presence of a true guru ignites feelings of love, compassion, and enlightenment, quenching the eternal quest for purpose and illuminating the path to the divine.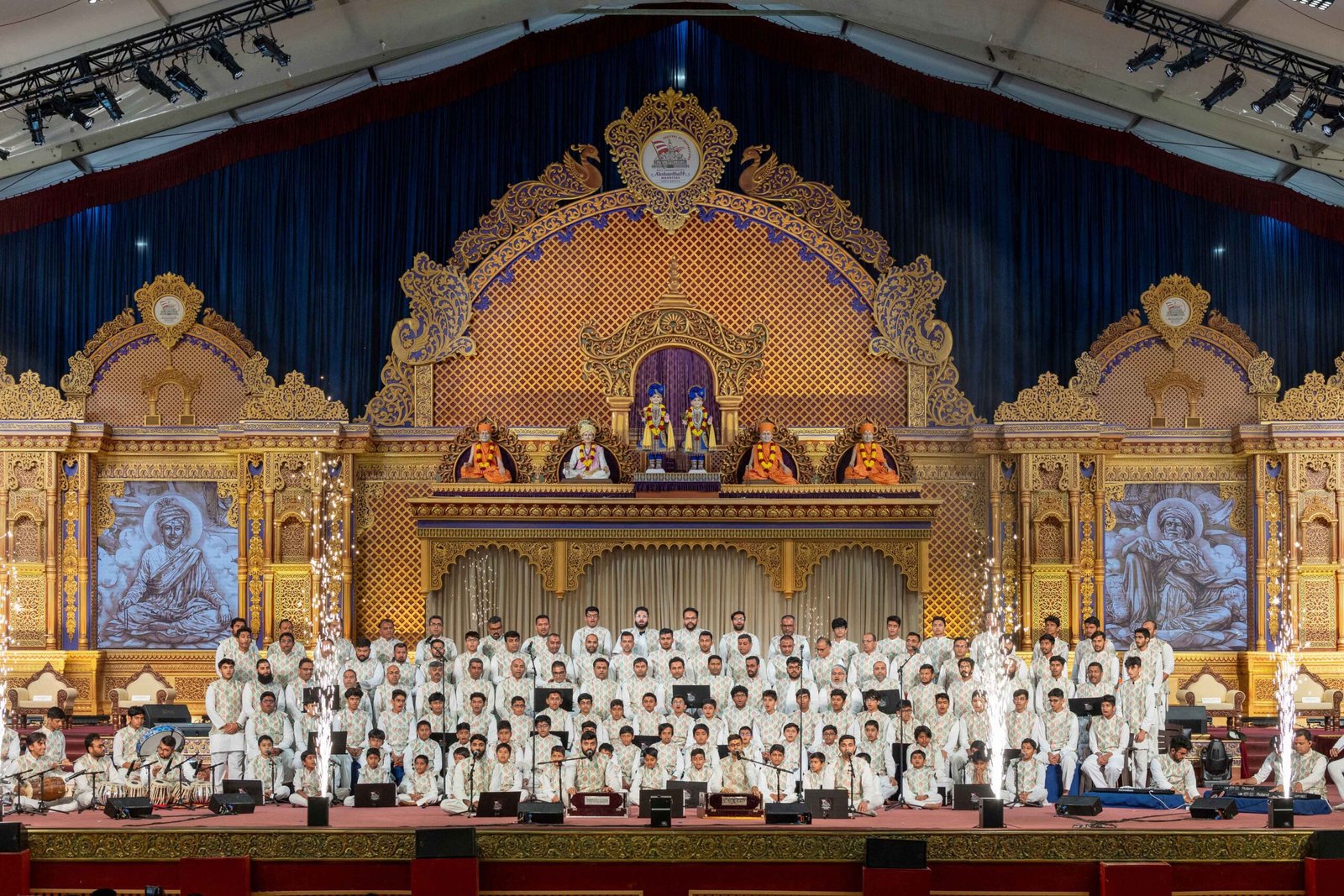 The efforts of Pramukh Swami Maharaj and Mahant Swami Maharaj were highlighted through various humanitarian activities including the establishment of educational institutions, research centers, and disaster relief operations. At 89 years old, Mahant Swami Maharaj exemplifies an ideal guru who not only embodies spirituality and wisdom but also nurtures unwavering faith in disciples, akin to his own relationship with his gurus.
Ishwarcharandas Swami of BAPS, spoke about the virtues instilled by a true guru. He noted, "Patience, tolerance, and trust allow you to serve selflessly. With faith, everything is possible. We are fortunate that our guru, Pramukh Swami Maharaj, instilled such faith in us."
Distinguished guests attended the event, including Arthur Kapoor, President and CEO of Health EC, who praised the Swaminarayan Akshardham as a symbol of Hindu values and culture. Narsimnh Kappula, Director for the World Hindu Economic Forum, also commended BAPS for its exemplary efforts in preserving cultural heritage.
The program's highlight was an illuminating Q&A session with Mahant Swami Maharaj. The event underscored how a guru guides individuals toward understanding their true purpose and strengthening their faith to achieve the seemingly impossible.
The evening culminated in a jubilant dance, paying tribute to the guru's role in leading individuals towards goodness and divinity.