180 Congressional Reps Participate In ITServe's Capitol Hill Day
India-West Staff Reporter
WASHINGTON, DC – In a historic display of bipartisan support, 180 prominent lawmakers representing both the Democrat and Republican parties converged here, for the inaugural in-person Capitol Hill Day organized by ITServe Alliance on July 13. The event helped foster dialog and collaboration between key stakeholders in the technology and innovation sectors, a press release said.
Siva Moopanar, Director of the PAC, shared his enthusiasm for the event's overwhelming response and emphasized the profound support from nearly 180 vital US Representatives and Senators, including influential committee chairs and members from both major political parties.
The day-long event, orchestrated by the PAC, witnessed the participation of over 240 ITServe members from various corners of the nation. A pivotal component of Capitol Hill Day was the Congressional Reception held on July 18, followed by an eventful day of Capitol Hill meetings and interactive sessions with key members of Congress on July 19.
Vinay Mahajan, President of ITServe Alliance, addressed the gathering with a message about the importance of sustaining the US's leadership in technology and innovation. "The startup ecosystem needs to be supercharged," Mahajan remarked. He underscored the critical role played by high-skilled workers in this endeavor, stating that the US faces a significant skills gap – a disparity between available workers and the demand for talent in the IT sector. Mahajan urged the need to attract the brightest minds from around the globe to maintain the country's preeminent position in technology and innovation.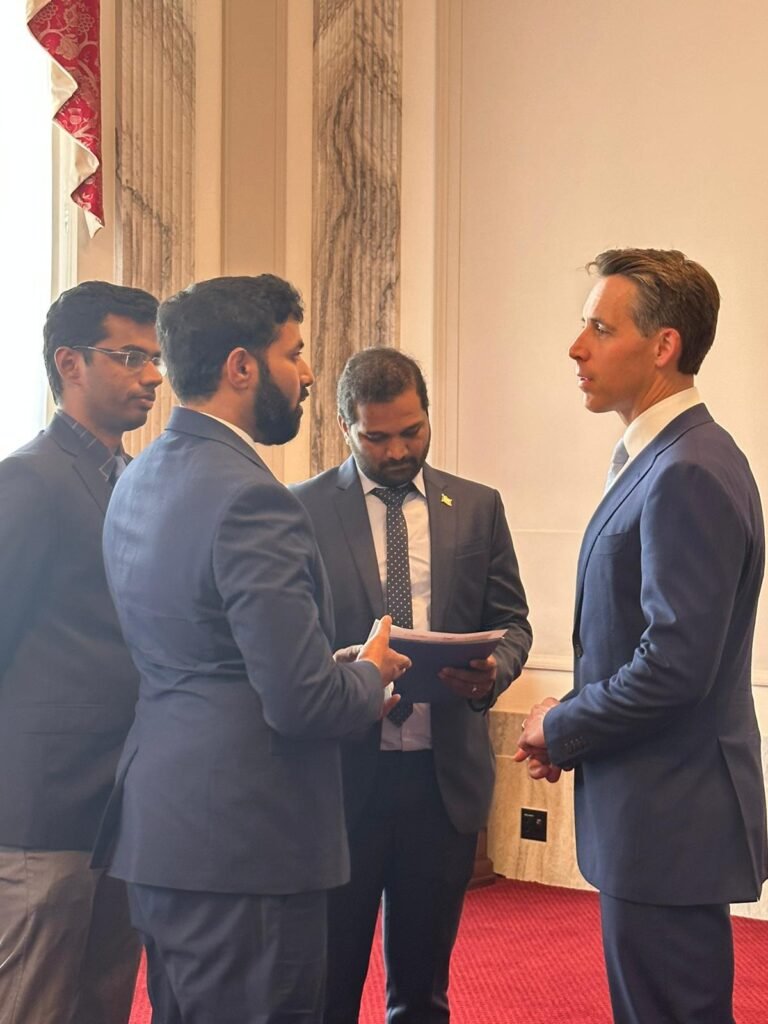 ITServe Alliance, in alignment with its objectives, expressed unflinching support for key initiatives and urged lawmakers to rally behind H.R. 4647, the "High-Skilled Immigration Reform for Employment Act." This bill, introduced by Congressman Raja Krishnamoorthi (D-Illinois) on July 14, seeks to strengthen US competitiveness by bridging the skills gap. The proposed legislation aims to increase the current H-1B visa cap from 65,000 to 130,000, eliminate the cap for those with Master's or PhD degrees, and establish a STEM grant program.
Sarit Kommineni, Co-Chair of the PAC, eloquently articulated the significance of H-1B visa holders in the American context. "H-1B visa holders play a crucial role in bolstering the US economy, fostering innovation, and enriching the fabric of American society through their skills, contributions, and diverse backgrounds," Kommineni emphasized. The diversity of perspectives and knowledge these professionals bring contributes significantly to scientific advancements and technological progress, particularly in STEM fields.
ITServe Alliance, founded in 2010, has consistently strived to empower local communities by generating, retaining, and nurturing employment opportunities within the United States.