Director Neha Lohia Shoots 'Made in Heaven' Baraat Promo In NY
India-West Staff Reporter
NEW YORK, NY – 'Made in Heaven Season 2' will stream on August 10 on Amazon Prime Video. 
An exuberant promo was crafted in three iconic locations – Mumbai, London, and New York City.
Neha Lohia, who now makes her home in the US, said in a statement, she takes immense pride in her role as segment director of the New York portions for the launch promo which showcases a groundbreaking team with a majority of all-female directors, writers, and creatives at the helm.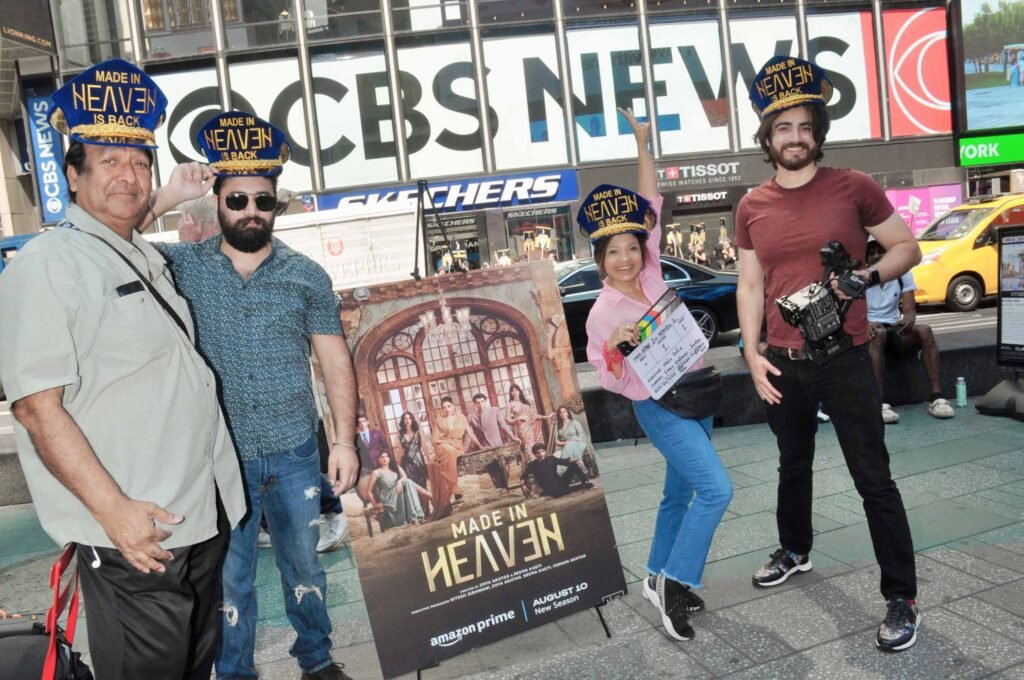 Neha's direction captures the grandeur of an Indian Baraat in the vibrant American backdrop of Times Square.
"This project was both challenging and immensely enjoyable," said Neha Lohia. "With a three-camera setup and an enthusiastic team, we turned Times Square into a global celebration. The response from onlookers and the incredible performances from the all-woman band and talented actors made it truly memorable, nobody wanted to stop dancing in this baraat."
It features a stellar cast in New York, including Hervender Pal Singh, Kaitlyn N.S. Mitchell, Reena Sharma, Madison Hadley, Christine Mendes, and Kai Whitehead. The all-woman Brass Queens NYC band provides the lively musical performance.
Assisting in the coordination of this international project were Abhishek Singh from Celebbazaar for the New York leg and Chaitanya Bagai from Tryz Innovationz in Mumbai.
The promo, launched on YouTube and Instagram, surpassed expectations with over 500,000 views within a day, garnering global attention.