From India To The World: How Boomitra Is Transforming Agriculture 
By AADITH MOORTHY
Special to India-West
On November 7, Prince William announced climate innovator and San Mateo, CA, based Boomitra as the Earthshot Prize winner in the 'Fix Our Climate' category. Indian American founder and CEO of Boomitra, operates the world's first international soil carbon market. Boomitra uses proprietary AI and remote sensing technology to measure, report, and verify carbon content, nutrients, and moisture levels in the soil. When farmers adopt improved practices, like cover crops, the additional carbon captured is quantified and certified to the highest international carbon credit standards. These carbon credits are then purchased by corporations and governments to offset emissions. The majority of the proceeds from each carbon credit sold is given directly to the farmers, enabling them to re-invest in themselves and their communities. Moorthy's expertise and leadership in the field of AI have earned him recognition as a top founder in AI by TechCrunch. In addition, he is a Stanford Knight-Hennessy Scholar and holds graduate degrees from Stanford and two bachelor's degrees from the California Institute of Technology.
Here in his own words:
In 2016, during a journey to a remote village in South India, I encountered a funeral procession for a farmer who had taken his own life. I learned that the failure of monsoon rains had caused crop yields to collapse. It was then that I realized the dire suffering experienced by farmers due to climate change. This revelation gave birth to Boomitra. In 2021, we announced our seed investment of $4 million, led by Yara Growth Ventures.
Boomitra originated from the success of ConserWater, the first startup that I founded. This was a platform that leveraged artificial intelligence to help farmers grow more with fewer resources, such as water, electricity, and fertilizers. ConserWater successfully reduced water and fertilizer usage by over 30%. To further enhance farmers' income, the concept of ConserWater was scaled into Boomitra, an international soil carbon marketplace.
One of the most formidable challenges in agricultural technology is scaling solutions and making them accessible to small and resource-constrained farmers and ranchers. What excites me the most is the potential for Boomitra's solution to serve landowners of all sizes, from half-acre smallholder farms to larger ranches, and make carbon finance accessible. Our technological solution equips farmers with the data they need to improve soil health, optimize their production, maximize crop yields, and generate income from carbon credits that can be reinvested into their land and communities.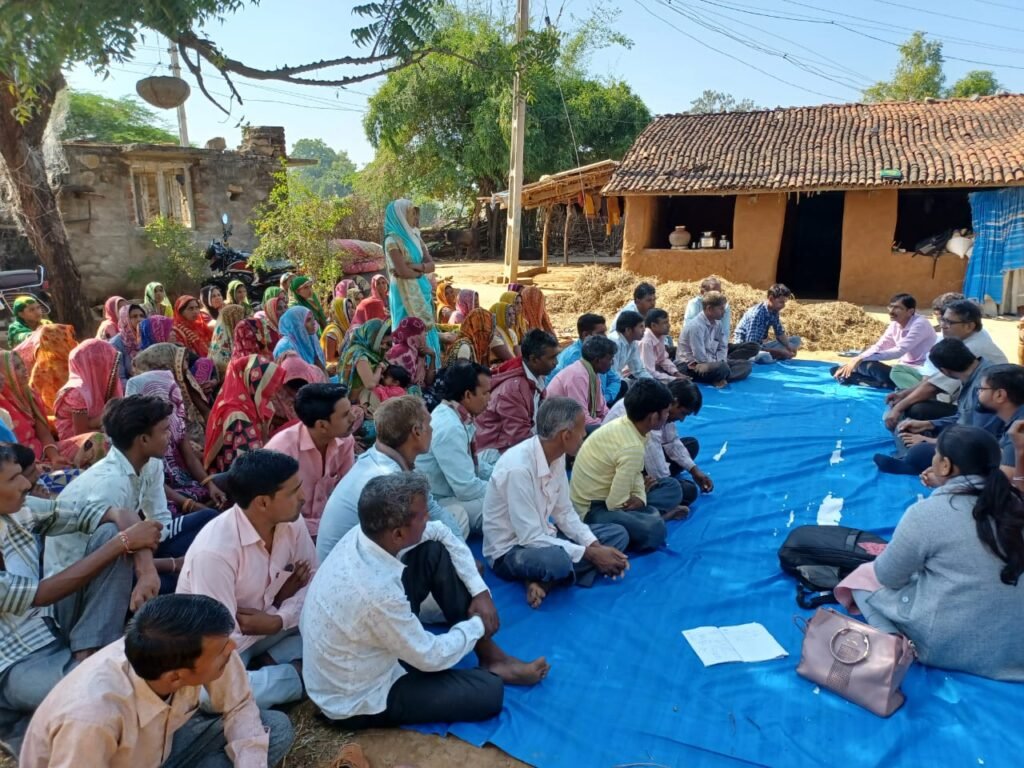 Small-scale producers are the most vulnerable to climate change and they don't always have access to the tools, knowledge, or information they need to improve soil health and crop yields. Enter Boomitra's farmer app – which provides valuable AgTech insights (irrigation recommendations, soil moisture, Nitrogen, Phosphorus, Hyperlocal weather and more) enabling farmers to understand and gauge the requirements of their land and act accordingly to improve land productivity. These insights are made available to the farmer via Boomitra's mobile app, rendering the process easy to access and highly informative. Currently, the app is deployed in several region-specific languages, for instance, Kannada, Telugu, Hindi, and Gujarati for our farmers in India. In addition to this, we also offer video training on how to use the app in these regional languages.
In September of this year, we celebrated our 7th anniversary, coinciding with the announcement of Boomitra as a finalist for the Earthshot Prize. And now, we have just been named a 2023 Earthshot Prize Winner – likened to winning an "Eco-Oscar"! Founded by Prince William, The Earthshot Prize is a global environmental prize and platform designed to discover, accelerate and scale ground-breaking solutions to repair and regenerate the planet. We are thrilled to be a winner and believe that with this prize we can broaden our reach and support thousands more farmers, particularly in the Global South. Our ambition is to deliver $200 million in carbon finance to farmers and ranchers in the developing world by 2025 and remove one gigaton of CO2 from the atmosphere and store it in the soil by 2030.
From what I have learned, there are a huge variety of ways in which different people approach the same problems. What sets Boomitra apart is our unique capability to collaborate with growers of any size, as our technology can measure fields as small as half an acre. This empowers farmers in markets like India and other areas in the Global South, who might otherwise be excluded from carbon markets due to their size, to participate in the agri-sustainability marketplace.
Agriculture stands as one of the largest industries in the Indian subcontinent, directly supporting the livelihoods of more than 1.5 billion people. In India, we collaborate with local organizations and farmer welfare groups to advocate regenerative agricultural practices, restore soil health, and bolster carbon capture capacity. This, in turn, fosters biodiversity, reinstates habitats for flora and fauna, and preserves ecosystem services vital to local communities.
Together, we are leaving a lasting impact in the lives of farmers and producers and the sustainability of our planet. This has been the driving force for me at Boomitra – knowing that our collective efforts will pave the way for a greener, better future.