Indian-American Vice President Kamala Harris's Significant Role in Shaping U.S.-India Ties
Photo : PM Modi and VP Kamala Harris
By Navneet Chugh
On June 23, Vice President Kamala Devi Harris, Second Gentleman Doug Emhoff, and Secretary of State Antony Blinken hosted Prime Minister Narendra Modi at a State Department luncheon in his honor, following the State Dinner hosted by President Joe Biden and First Lady Jill Biden. In addition to a vegetarian lunch, guests were served paani puri and chai.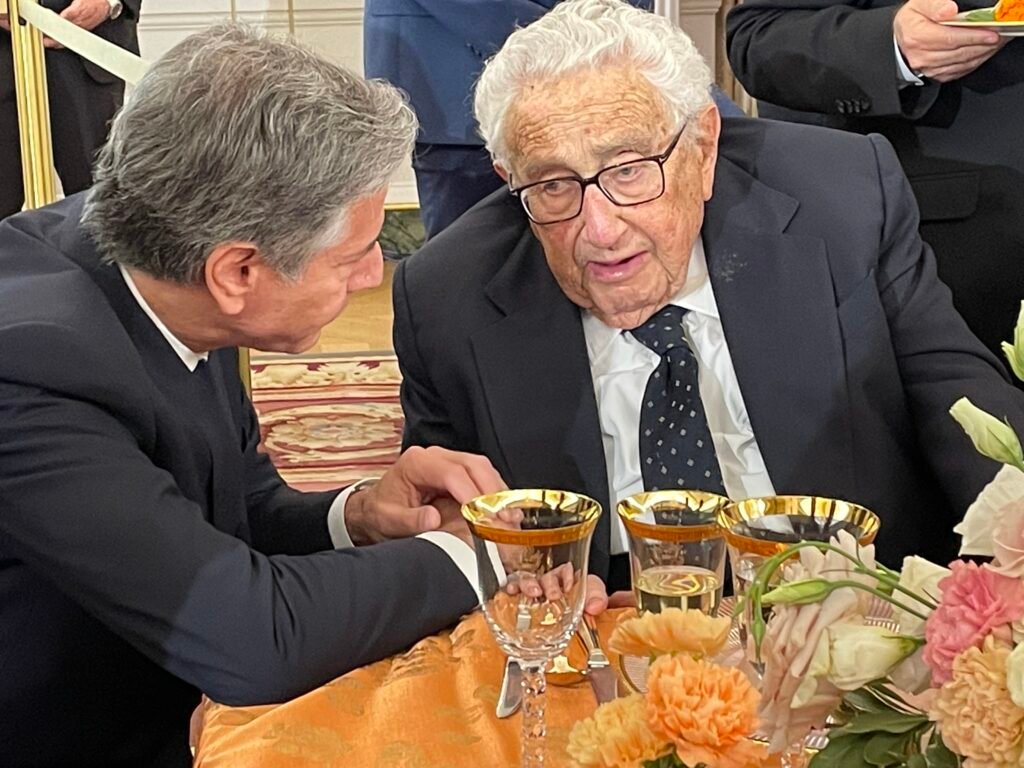 The attendees included former Secretary of State Henry Kissinger, former Speaker of the House Nancy Pelosi, former Oakland Chief Resilience Officer Kiran Jain, Congresswoman Pramila Jayapal, Congressmen Ami Bera, Raja Krishnamurthy, Ro Khanna, Jonathan Jackson, former PepsiCo CEO Indra Nooyi, Housing and Urban Development Secretary Marcia Fudge, and U.S. Ambassador to India Eric Garcetti.
Vice President Harris spoke about her deep familial ties to India, including her biannual summer visits to her grandparents' home in Madras (now Chennai). It was during these visits that she developed a deep and lasting connection with her grandfather, a former civil servant, who keenly shaped the Vice President's own journey into public service by sharing stories about India's struggle for freedom, which shaped its modern democratic values. She emphasized the bond she now shares closely with Prime Minister Modi, saying, "…I learned from my grandfather, P.V. Gopalan, and from the dedication, determination, and courage of his daughter, my mother, Shymala. And it is for that reason that I stand before you as the Vice President of the United States." Last year, PM Modi had called her mother Shyamala Gopalan a "remarkable woman."
Prime Minister Modi spoke about the apparent ties between the people of India and the United States, noting that over 200,000 Indians are studying at American universities and the impact they make on communities is unmistakable. He expressed the need for the U.S.-Indian friendship to deepen and praised Vice President Harris for her historic role as the first female vice president, stating that her achievements are an inspiration to women not only in America but also in India and around the world.
During her speech, Vice President Harris emphasized that India's global engagement has benefited not only the people of India but also the people of the United States and the world at large. She thanked Prime Minister Modi for his leadership role in helping India emerge as a global power in the 21st century.
Prime Minister Modi, Vice President Harris, and Secretary of State Blinken acknowledged the longstanding and deep-rooted ties between the two nations and discussed ways to further develop their cooperation in diverse fields such as defense, semiconductors, space, and other technologies, including climate solutions.
Given Vice President Harris' background as a lawyer and former attorney general of California, the Indian Lawyers Association (ILA), representing 1.5 million lawyers of India, sent a letter to Ms. Harris asking her to address the plight of the legal system in India to Prime Minister Modi. They highlighted issues such as the high number of pending cases (49 million), shortage of judges, the backlog in the Supreme Court (70,000 pending cases), restrictions on lawyer advertising, inability to work on a contingency basis, and India's poor ranking in global justice system rankings.