Ro Khanna: I Have a Great Relationship With the White House
By NIMMI RAGHUNATHAN
Ro Khanna has just turned 46 and is already in his third term as a CA Congressman. Young, energetic, and well-informed, Khanna has stood out in the crowded House of Representatives. On the face of it, he seems full of contradictions. A Co-Chair of Bernie Sanders' 2020 campaign he has come to be seen as Joe Biden's champion. Serving in Silicon Valley where Big Tech predominates, he is often agitating for the small guy. Unabashed about being from the progressive wing of the Democratic Party, he is often on Fox News which pretty much leans toward everything he does not espouse.
But Khanna above all is hardworking and while focused on his convictions pragmatic enough to want to move things forward. Which has him talking to everyone who will listen. He is also patient – working on the CHIPS and Science Act for over three years and slowly stoking the Inflation Reduction Act along.
And then he wants everyone to know about it. So, there he is in print, and on the airwaves. That he is media seasoned is obvious. Speaking to India-West, while friendly he responded like he might have on TV –on point and as if conscious of airtime. Excerpts:
Q: So, Joe Manchin finally came through, who do you give credit to?
A: Several things happened, Senator (Chuck) Schumer, the President, and with some humility, I played a role in keeping the bipartisan talks going. I was the only house progressive to do so.
Q: How did that go down with the progressives?
A: They weren't happy and were critical of me being the only guy from the House along with ten other senators talking to Senator Manchin, but then they saw what was going on and appreciated it. I was there to help work out the compromises that made everyone get on board.
Q: How does the IRA integrate with California's efforts including the banning of ICE cars after 2035…
A: (Jumping in) It makes it possible to achieve the goal. We need battery production, lithium processing, and supply chains set up. Manufacturing is the need, and the IRA is going to let it happen.
Q: Since the climate bill is going to onshore a lot of tech and shift away from China…do you see anything happening with India-US trade relations?
A: There is a lot that is going to be needed like clean steel, and we definitely want to make things in the US. The global supply chain however has to be with allied countries like Japan, Canada, Mexico, and of course India.
Q: We don't have an ambassador in India. What can be done about moving the Eric Garcetti nomination?
A: It is a problem. I am the Vice Chair of the India Caucus and I want to be helpful in moving this. Me and Raja (Krishnamoorthi) have been pushing the White House. We should get whoever can be confirmed and get someone of high profile. Lawmakers like me are frustrated, especially given the strategic importance of India.
Q: You have not necessarily agreed with all that India does but with the waiver of the CAATSA sanctions you have the community on your side. Have you felt the winds change?
A: Well, I have great affection for the community, they know my background where my grandfather was a freedom fighter and have always treated me like their son. I have spoken for pluralism and secularism. And look, that's not my original insight. Gandhi and Nehru were not just great leaders of India but of the world and I come from that worldview when it comes to India. There is also no question I got over 300 votes to back the amendment which showed that India is a strategic ally. After the Indian civilian nuclear deal, this was the biggest, most vehement amendment that we have ever had. Some can question why I voted against the final bill, but the answer is clear – I have always been against massive defense spending.
Q: The rash of hate crimes against Indian Americans, what advice do you have for the community?
A: We need to stand up. We need to call it out. We need to be vocal about it. I have been on the frontlines, I have condemned the attack on the Hindu man in Fremont and tweeted about it. There was also the schoolboy in Texas who was assaulted which I have spoken against. We need to be assertive and demand justice.
Q: Is it you or your office tweeting?
A: Both. Sometimes I tweet, but I approve the other tweets. Yeah, lots of times I glance at the responses between meetings and things.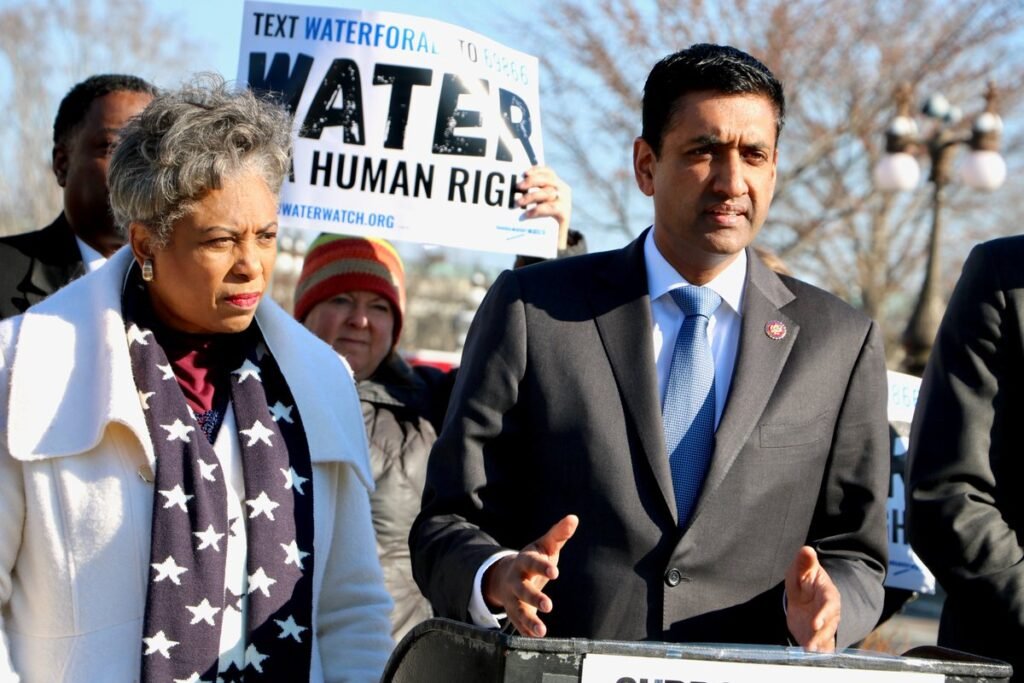 Q: You have been critical of Dems and messaging. How are you now with President Biden's new tone?
A: I am for new economic patriotism. We need to revitalize our production, build new plants, and create more jobs. We have passed the CHIPS Act, now the IRA. It is a compelling message. I like that the President is out there and being more vocal, but more is needed from everyone.
Q: How do you feel about Dems backing Trumpian die-hards in the GOP primaries?
A: I disagree with it. I think it's bad choosing extremists. I don't think we should be this cynical.
Q: Would things be different if younger people without acrimonious history were in office?
A: It is definitely for our generation to lead, and I would hope that we can help to unify. But then it depends on the leaders. It was not preordained that Lincoln or FDR's generation would have dealt with inequality, racism, the depression. They were individuals who drove it forward. So, it depends on the individual, the leader.
Q: You have voted with Biden 100% of the time. How does the Biden team view you…
A: It's a great relationship. They invited me to the signing of the CHIPS Act in Columbus (OH) and a number of signing ceremonies like the IRA. I have a great relationship with Ron Klain (WH Chief of Staff), and Steve Ricchetti (Counselor to the President).
Q: You have their trust even after you supported a rival in the primaries?
A: Yes, they see me as supporting the President and as a strong ally. That's what they care about.
Q: There is talk of you running for the White House…
A: I am very happy to support the President. I am overwhelmed by the support from the community and that they see me as a leader.
Q: Is that an option for the future?
A: That depends on so many things like timing…
Q: What would you do if Californians Gavin Newsom and Kamala Harris ran in 2024?
A: I would support whoever is better. It would be about the person's vision, not geography. I am committed to issues.
Q: CA has a Senator who is being actively encouraged to leave, is that office of interest to you?
A: I represent a very influential district. I love the district not just because of masala chai, but the tech, the diversity, many things…I will look at all options but will never stop feeling deeply honored by the love and support from this district.
Q: How does your family cope with your political life?
A: I have an incredible wife (Ritu Khanna). She is an incredible mother and an incredible partner. I have been very, very lucky.
SHORT TAKES:
Favorite restaurant in DC: Karma
Fox News: Important to get along
Senator Bernie Sanders: Changed the national dialog
Favorite news anchor: Chuck Todd
Last book read: A Brief History of Equality by Thomas Piketty
Fitness mantra: Get 10,000 steps
Samosas: Never a huge fan, prefer pakodas…cheese pakodas