US Not Looking For Free Trade Agreement: Piyush Goyal in CA
SAN FRANCISCO, CA (ANI) – Union Minister for Commerce and Industry Piyush Goyal said the relationship between India and US is extremely strong but the American administration "as a policy" is not looking for a free trade agreement, noting that New Delhi would be happy to discuss it with if Washington changes its mind.
Interacting with reporters, Goyal spoke about his interaction with US businessmen in San Francisco. "India and US are extremely strong by themselves. But the US administration as a policy is not looking for a free trade agreement with any new partner. Should they change their mind, India would be happy and willing to discuss," he said.
Goyal noted however that India and US are continuously through their trade policy for the 2+2 ministerial dialogue and Indo-Pacific dialogue, CEO forum, engaged in working together attracting investments, technology, and trade between the two countries.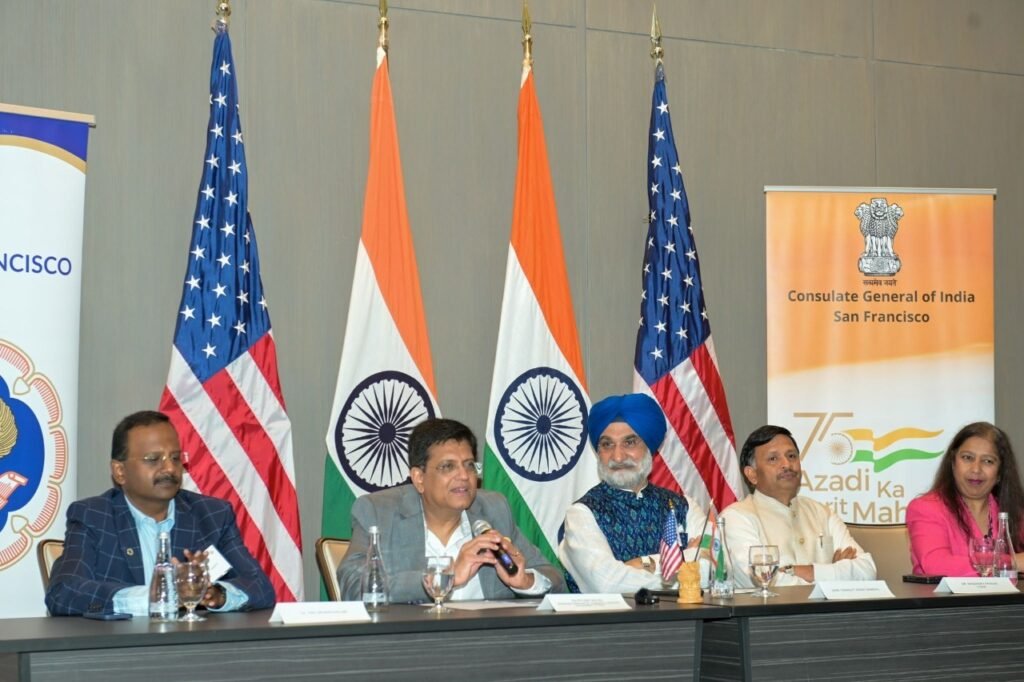 "We (India-US) are also now ready to be more engaged in the Indo-Pacific economic framework, which will help us and may not be a full-fledged free trade agreement, but certainly is the contours of trade and help create more resilient supply chains and partnerships between businesses in the two countries," he said further.
India has been negotiating free trade agreements with several countries and regions.
Goyal further said they interacted with several business leaders including the CEOs of American corporations like Adobe. He had an interaction with about 30 senior captains of industry of the startup ecosystem venture capitalists, who shared their experiences on quite a few very interesting suggestions to further the US-India engagement, flow of investments into India, creation of new jobs in India and expressed huge confidence in the India story.
The minister is on a six-day visit to California.
Earlier, he paid floral tribute at the Mahatma Gandhi statue at the Gadar Memorial in San Francisco. "What a wonderful way to start the journey, it's the best start, got the blessings of Bapu (Mahatma Gandhi) as well as the Indian diaspora. In the next two days in San Francisco and Palo Alto, I will be meeting various heads of companies in the US. The relationship between the US and India has been growing, increasing the harmony between the two nations," Goyal said.
The minister also launched the Institute of Chartered Accounts of India's representative offices in the US. "With game-changing economic reforms in India," he urged Chartered Accountants to present the tremendous investment opportunities back home to their clients and be ambassadors of Brand India.