We Won An Emmy, But We Hope We Created Awareness Of Autism
By ANJU GARG
LONG BEACH, CA – We are over the moon. The Netflix docuseries 'Love on the Spectrum- US' which streamed in May 2022 and featured, amongst others, our Southern California Indian American family's journey to find love for our firstborn son Subodh Garg has won three Emmys!
The award ceremony was held at the Microsoft Theater on September 12 in Los Angeles and the show won all the categories it had been nominated in: Outstanding Unstructured Reality Program, Outstanding Casting for an Unstructured Reality Program, and Outstanding Editing for an Unstructured Reality Program.
The docu-series shows the audience the challenges and triumphs of a family who has raised a child on the Autism spectrum. The message of love, hope, and acceptance reverberates throughout the series and it was very well-received throughout the world.
For us, as a family, the show from the beginning provided a series of wonderful surprises.
The fact that an average Indian American family from Southern California was selected for the show was the first surprise. Becoming the sixth highest-rated show worldwide on Netflix was an unexpected surprise. The fan following and positive feedback we received for Subodh and our family was a total surprise. The fact that the show was nominated for three creative arts academy awards brought tears-to-my-eyes surprise and finally, winning those Emmys was the biggest and life-changing surprise.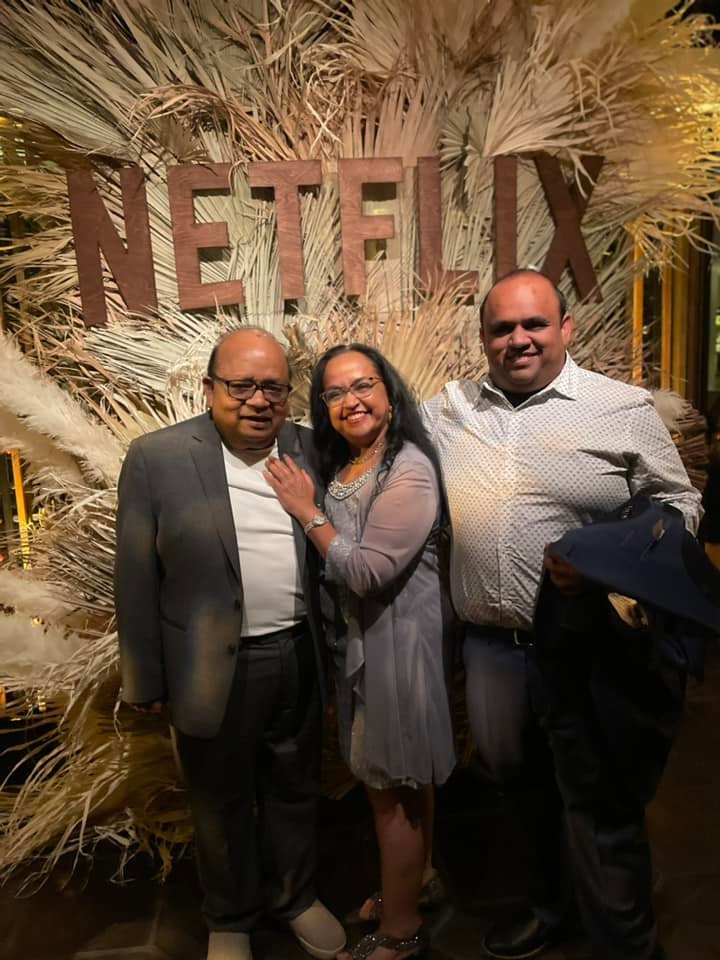 When our son Subodh was selected to be on the show, we did not expect the Emmy and the recognition that followed, for our family. We were just looking to find someone who could be Subodh's girlfriend and hopefully, eventually, a wife. As first-generation immigrant parents and having had an arranged marriage ourselves, it had been very difficult to navigate the course and find a partner for a son on the spectrum.
When I speak of family, that would be me, the mom; dad Sunil; and sister Aarti. Many times, the challenges of raising an individual with Autism can break a family but we as a family have always embraced Autism and never tried to downplay the challenges that come with it. Of course, Subodh and we as a family have faced negative responses and limited acceptance, especially from the Indian American community, but I put this down to ignorance.
My husband Sunil, a CPA by profession, since the time of Subodh's diagnosis at 2-1/2 years of age has always said, "You tell me what he needs, and I will provide whatever Subodh needs, either through advocacy or by paying for it ourselves." Aarti too, from the youngest age, always accepted Subodh's challenges and has never shied away from him or from helping him. "He is my brother, I will do anything for him," she will tell you.
While growing up and through his teenage years, our son had always wanted to have a girlfriend. In high school, he asked several girls to go out with him but with no luck. We felt the pain of those rejections but never gave up hope, and always made sure that Subodh would develop into an independent adult able to support himself.
He successfully completed the UCLA Independent Living Skill Pathways program and began living by himself. Over the years, with help of the Peers Program at UCLA, Subodh learned valuable skills which are necessary to find a partner.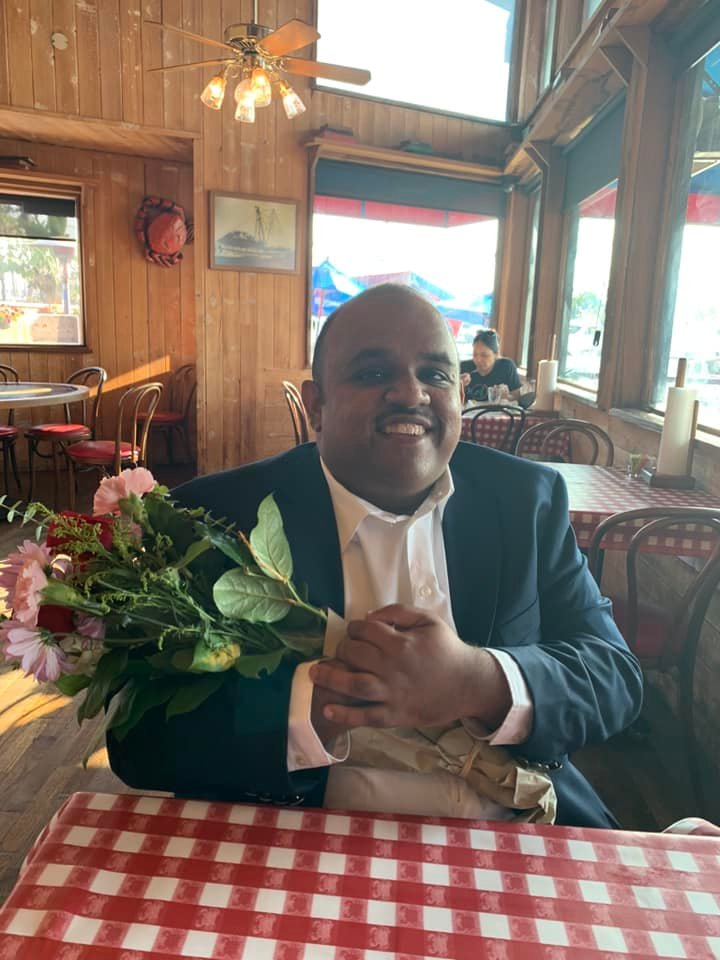 Subodh was the only Indian American selected for 'Love on the Spectrum- US' after several interviews and from a pool of possible candidates. Even though this is the first season in the US, there have been 2 previous successful seasons in Australia and the filming team included a director from Down Under.
In the show Subodh was able to share his math and memory skills. Many of his statements went viral once the show was released including the heart-wrenching, "I have never dated in 33 years." Through the show Subodh found Rachel. Many individuals on the spectrum find it hard to relate to others due to an inability to read social cues and a lack of social skills. Because of their limited social vocabulary, many perceive those on the spectrum to be unable to find love and a relationship. This series dealt with this myth and the fact that adults on the spectrum can find love and companionship in their lives.
Upon winning the Emmy, I cried. The moment trumped all the sad and happy moments I have faced for the last 31 years since Subodh's diagnosis. At that moment my whole life flashed by in my mind with thoughts of all the people who have helped us over the years and yes, also those who did not want to do anything with us.
A family that raises a child on the spectrum is very highly impacted financially, socially, and emotionally. Even though there is lot more awareness, acceptance by community, schoolmates, friends, and family remains an elusive goal. As a result, individuals on the spectrum remain isolated by society in general and do not have many friends. But many on the spectrum exhibit special skills and have the ability to learn and with proper training and acceptance can live a fulfilling life.
We celebrated as a family at the Netflix after-party.
At the time of this article's publication, Subodh and Rachel are not dating but have decided to continue as friends.
Traditional matchmaking is a big challenge for Indian families with special needs children. With this series, our family hopes that many more Indian families will be inspired to try and find a companion for their loved ones on the spectrum.