When Carbohydrates Become Your Answer to Diabetes
By CHHAVI CHAWLA
Vijaya Saradhi a journalist in India, 40, was put on a high dose of diabetes and high blood pressure medications by his doctor. He was advised to eat six small meals during the day and to avoid mangoes. He chose to do some research, started eating a special type of grain, and freed himself of all medicines in two months, much to the surprise of his doctor.
If you are among the 422 million people worldwide today that live with or are on the fringe of diabetes, you also have likely been advised to stop or minimize your carbohydrate intake.
The truth is there is a grain, a carbohydrate that can actually help you get rid of diabetes.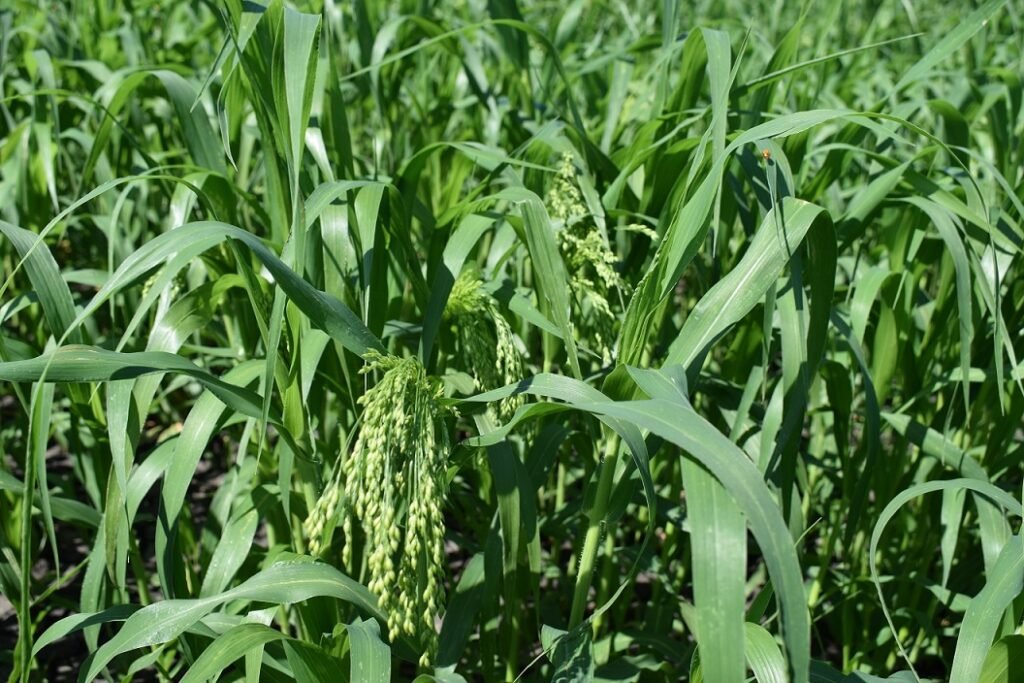 These are ancient grains that several cultures across the globe have been eating for centuries. They come in many varieties and are called 'Small Millets.' The prefix 'small' is to distinguish their size from other commonly known millets – finger, sorghum, proso and pearl millet.
Small Millets have lived in obscurity for the last several decades but are now spreading like wildfire in India thanks to Dr. Khadar Vali. He is an independent scientist and well recognized today as 'The Millet/MiracleMan.' He has spearheaded their awareness after intensive research for over three decades. His work is compiled and shared amongst people. That is how Saradhi, without as much as meeting Dr. Khadar was able to reverse his health condition.
He is not alone. Shekhar M from Andhra Pradesh shares," My mother got naturally cured of diabetes after completely switching to small millets. She is 82 years and was on medicines for 20 years. It took about six months to normalize. Yes, it works."
The five varieties of Small Millets identified are Foxtail, Browntop, Little, Kodo, and Barnyard. They are able to restore the sugar imbalance because of their high fiber content and slow breakdown in the body that leads to the gradual release of glucose versus the spikes that happen with other grains, notably, wheat and rice.
With four out of five diabetic adults from low and middle-income countries and the sky-rocketing projections in the years to come, small millets are the answer to the looming crises. The bonus is they grow easily, use a fraction of the water that wheat and rice use (almost 1/50th) and require no pesticides and fertilizers. They are Nature's gift to us waiting to be re-discovered. (Data sources: WHO, International Diabetes Federation)
Small Millets can be used any way wheat and rice are used. Here is an easy, nutritious and complete dish using Small Millets.
Small Millet Pulao
1 cup Small Millets (any variety)
1 cup Assorted Vegetables of choice
(Ex. carrots, green beans, peas) diced
1 cup onion, diced
Ginger-garlic paste 1 tsp
Green chilies, 1-2 or to taste, chopped
Cilantro, fistul, chopped
Cumin seed, 1 tsp
Cinnamon 1" stick
Cardamon 2, crushed
Cloves, 3
Bay Leaf 1
Turmeric 1/2 tsp
Ghee 1 tbsp + 1 tbsp
Salt to taste
Water 3 cups
METHOD
1. Wash & rinse the Small Millets. Soak for 8-10 hours in 2 cups of water.
2. Take a deep pot and heat the ghee.
3. Add the onion and saute till pink
4. Add the spices
5. Put the ginger garlic paste and green chilies. Saute for a minute or two.
6. Add the millets along with the water it was soaked in. Add another cup of water. Stir.
7. Put salt and stir.
8. Close the lid and cook on medium heat. Remove lid halfway through and stir. Cover and continue cooking till the water is absorbed. Turn off heat and cover. Let it sit for a few minutes. 9. Pour some ghee on top and mix. Eat hot with raita Throw in some pickles of choice.
Enjoy!
(Chawla, based in California, has a keen interest in India's traditional and holistic health practices, especially nature-based cures and using food as medicine. She leads a group 'Sustainable Health For All,' publishes, gives talks, and makes videos on the subject.)