Workshops Bridging Ancient Jain Philosophy To Modern World Dilemmas Draw Over 1000 People
India-West Staff Reporter
LOS ANGELES, CA – A series of transformative workshops on the Jain Path to Happiness, led by renowned mindset coach and inspirational speaker, Rahul Kapoor Jain, in collaboration with the JAINA Long Range Planning Committee (LRP), received positive response across multiple cities. The workshops were held in Boston, Atlanta, New Jersey, New York, and Los Angeles.
Over 1000 attendees across five cities explored profound teachings of the Jain philosophy and gained insights into achieving inner peace, stress reduction, and mental clarity.
The content of the workshop was based on the Jain Path book authored by LRP member and professor at Emory University, Dr. Manoj Jain. "The book simplifies and reframes Jain philosophy, principles, and practices based on the ancient Jain scripture Tattvartha Sutra.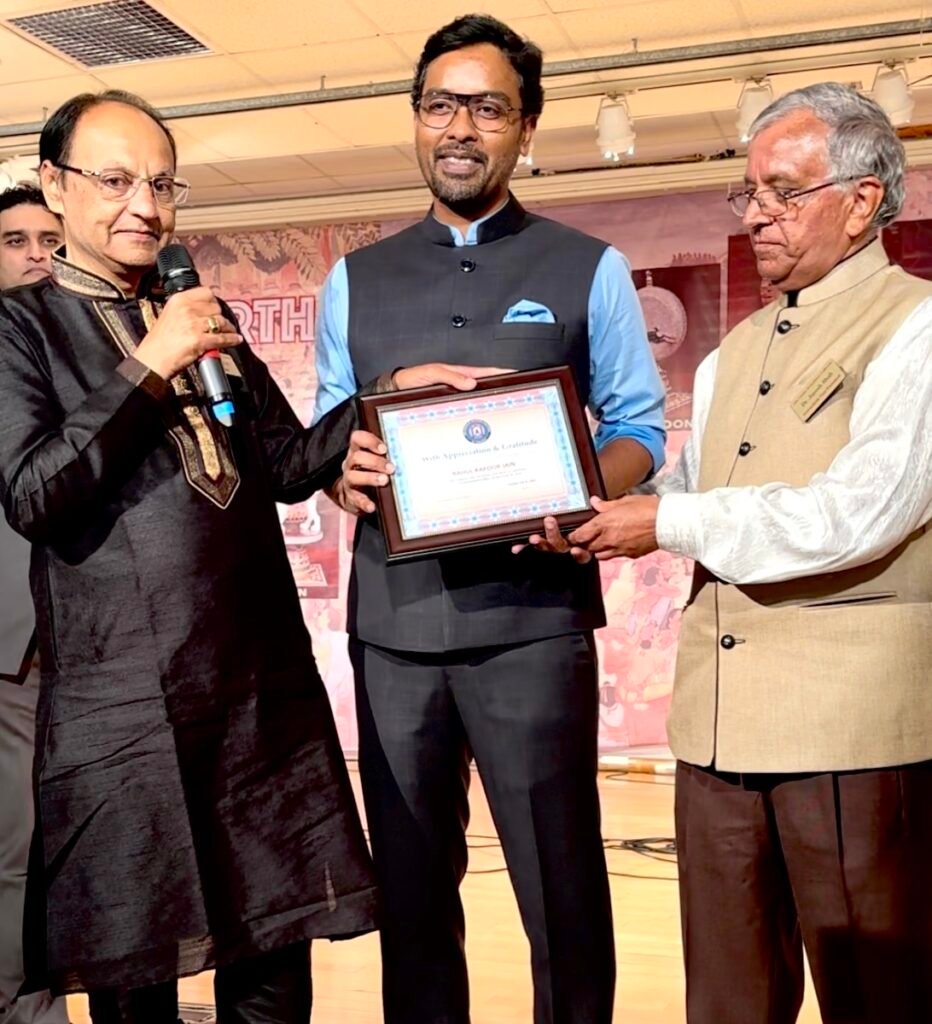 Rahul Kapoor was able to connect effectively with his audience and create a transformative learning experience. Participants were able to bridge the gap between ancient philosophies and the challenges of the modern world. Everyone left the sessions feeling empowered, motivated, and equipped with practical tools to create positive change.
This is just the start of the 100-day engagement on the Jain Path to Happiness journey. Participants will join in on monthly Zoom calls and work towards a happier life using Jain practices such as forgiveness, meditation, and environmentalism.
LRP members Chintan Shah, Yogendra Jain, Jayesh Shah, Mayur Shah, and Praful Giriya and local center members made the program possible. The final event was held at the Jain Center of Southern California under the leadership of Dr. Jayesh Shah, Yogesh Shah, Sameer Shah, Ketan Parekh, and Rahul Parikh and it was very well received by people of all ages and backgrounds.
For more information: www.jainpath.org