Allu Arjun, Mayor Eric Adams Lead Biggest Parade Outside India, in New York
India-West News Desk
NEW YORK, NY – South actor Allu Arjun, on August 21, as the Grand Marshal led the annual Indian Day parade here which was immediately touted as the largest outside India. There was an estimated turnout of 150,000 people, both as marchers and as the audience along the route on Madison Avenue.
Among the highlights of the event was the sight of New York's Mayor Eric Adams, holding aloft an Indian flag, and at the head of the parade and singer and composer Kailash Kher leading a mass singing of "Hindustan Meri Jaan."
The parade included over forty floats from Indorganizationsions as well as American businesses like Dunkin Donuts and entertainment companies like ESPN and Hulu while a plane towing an Indian flag flew low over the city during and after the parade.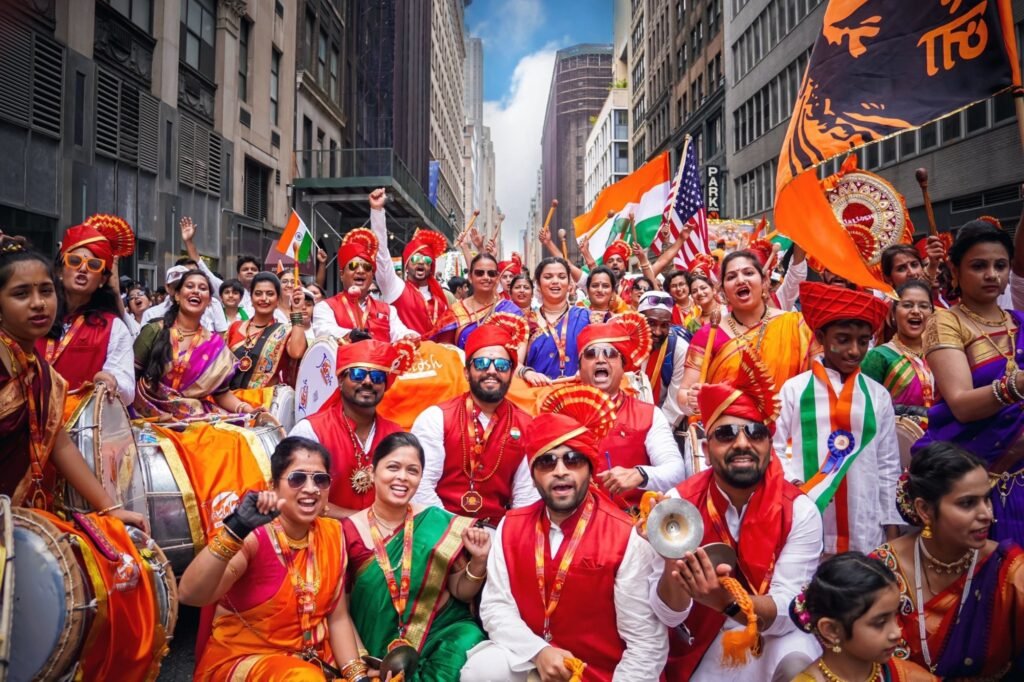 The 'Pushpa' actor dropped some videos on stories, which he captioned, "Thank you it was the honor being the Grand Marshal at the India Day parade in NYC."
In the video, Allu donned a white Jodhpuri suit along with a tricolored handkerchief while representing India's culture at its best.
Moreover, the actor's love and respect for the country was seen when during the parade he addressed the people and was seen saying "Ye Bharat ka tiranga hai, kabhi jhukega nahi," having the Indian flag in his hand.
Arjun dropped some pictures with New York's Mayor Eric Adams in which he was seen striking his famous 'Pushpa: The Rise' pose.