At Heena Patel's 'Besharam' In San Francisco, Inventiveness, Flavors And Song Come Together 
Photo: Eric Wolfinger
Heena Patel in her kitchen which runs on her inventiveness and is staffed on a principle of inclusivity.
By NIMMI RAGHUNATHAN
It happened in 2013. Heena Patel applied to La Cocina, a restaurant incubator program dedicated to supporting immigrants and working-class women of color. Sporting a nose ring, a shock of white hair, an accent, and clothes that said she was a transplant to the US, with no formal culinary background on her resume, Patel seemed an unlikely selection. Fortunately for the food world, she was one of five picked from a large pool of candidates.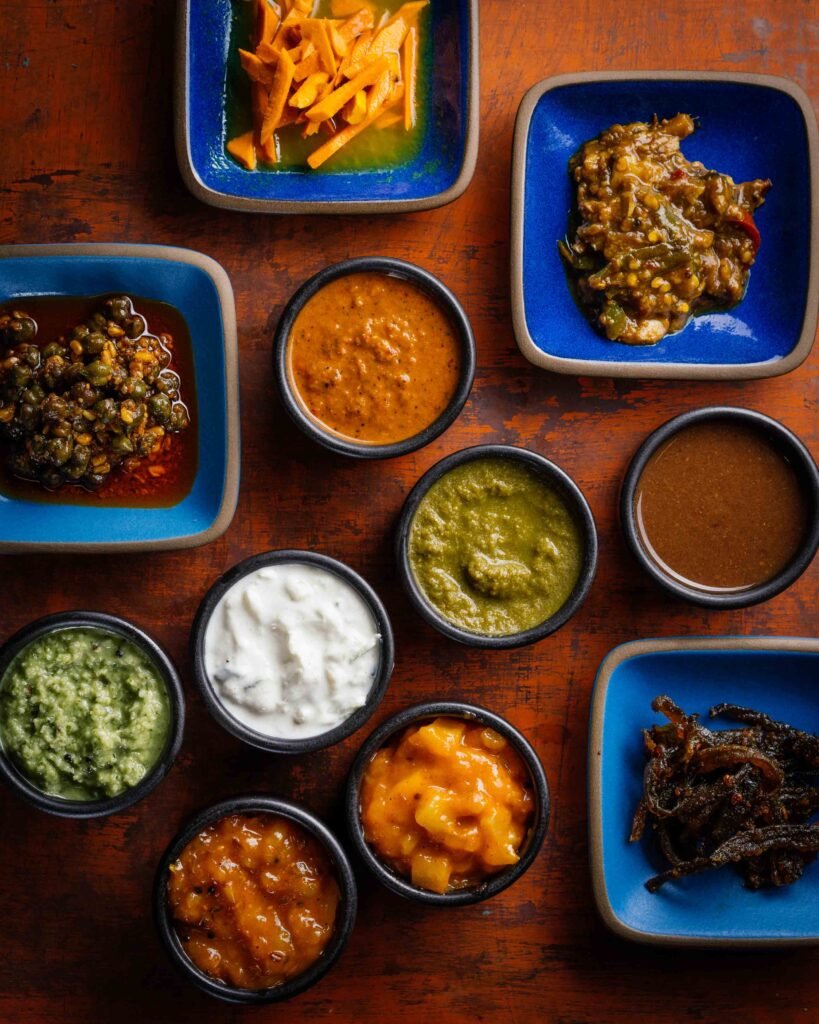 Today, Patel runs her thriving Gujarati restaurant Besharam in the Dogpatch district of San Francisco, CA. The accolades were immediate when she took over in 2019. In a rare move for a new restaurant, Eater named Besharam San Francisco's Restaurant of The Year within a year of her opening. Then the pandemic hit. But instead of despondence at a time of restaurant closures, financial uncertainty and industry upheaval, Patel chose introspection. When she reopened, she roared back with a revamped, completely vegetarian menu devoid of the standard fare diners have come to expect from their corner Indian restaurant. No whiff of butter chicken and no chicken tikka either.
The brave new menu took her to her roots in Gujarat and she gave herself license to reconstitute familiar flavors and unleash regional dishes like her stand-out Maska Paneer for which the crowds have not stopped streaming in. Patel can explain the spinach and the ingredients, but it may really find no replication elsewhere. Delectable. Her work was again lauded and in 2022 she picked up a James Beard semi-finalist for best chef in California.
The soft-spoken chef is unlike most of the frenzied, hard-charging variety on television. But she has a staff, largely, if not all, non-Indian, that makes up for it. They bounce up to the tables full of verve offering details on the dishes they put in front of you. Patel named a mezcal cocktail with lasaniya bitters after the popular Shah Rukh Khan number "Chammak Challo" which the waiters belt out before urging diners to take a sip. In a restaurant space that doubles as an art gallery, the song echoes, bringing smiles across all tables.
India-West spoke to Patel where she was open about her journey. She was both open about her insecurities around her culinary education but too humble to point out that she nevertheless has leapfrogged in her career and is playing a forceful role in shaping America's image of Indian cuisine.
Q: Tell us about your family growing up.
A: I grew up in a small town called Balasinor, near Anand (of Amul fame) in Gujarat. I was the second of five daughters. My birth was not celebrated, I still remember my aunt saying when my younger sisters came along, that we were there to take her brother's (Heena's father) money away as dowry. I grew up in a family where the men ate first, and the ladies later. Even as a child, I knew I did not want to do what my grandmother and mother did, but I also did not how to overcome this. I got married the same year that I graduated with a bachelor's degree and moved to London. In 1992, we came to San Francisco and have never left.
Q: When did food begin to play a role in your professional life?
A: We opened a liquor store and a floral shop. In 2013 we got rid of both. Paresh (Heena's husband) told me that it was my time now and asked what I wanted to do. It set me thinking and I began asking myself what I could do. I knew I was spreading joy with my cooking; we had made so many friends through food. I started my first restaurant, Rasoi, a catering business and food stall at the Ferry Building.
Q: What on your resume, do you think, prompted La Cocina to select you?
A: Because I did not attend culinary school, I felt I needed to prove myself, not just for me but for my family too. I wanted my nieces to see what women can do. So my attitude was, if you support me, I am ready to work as hard as is needed. I think they might have also seen that I might not be given to whining. It's scary to put yourself out there and have other people judging you. But I like challenges in my life, that's where I get my energy!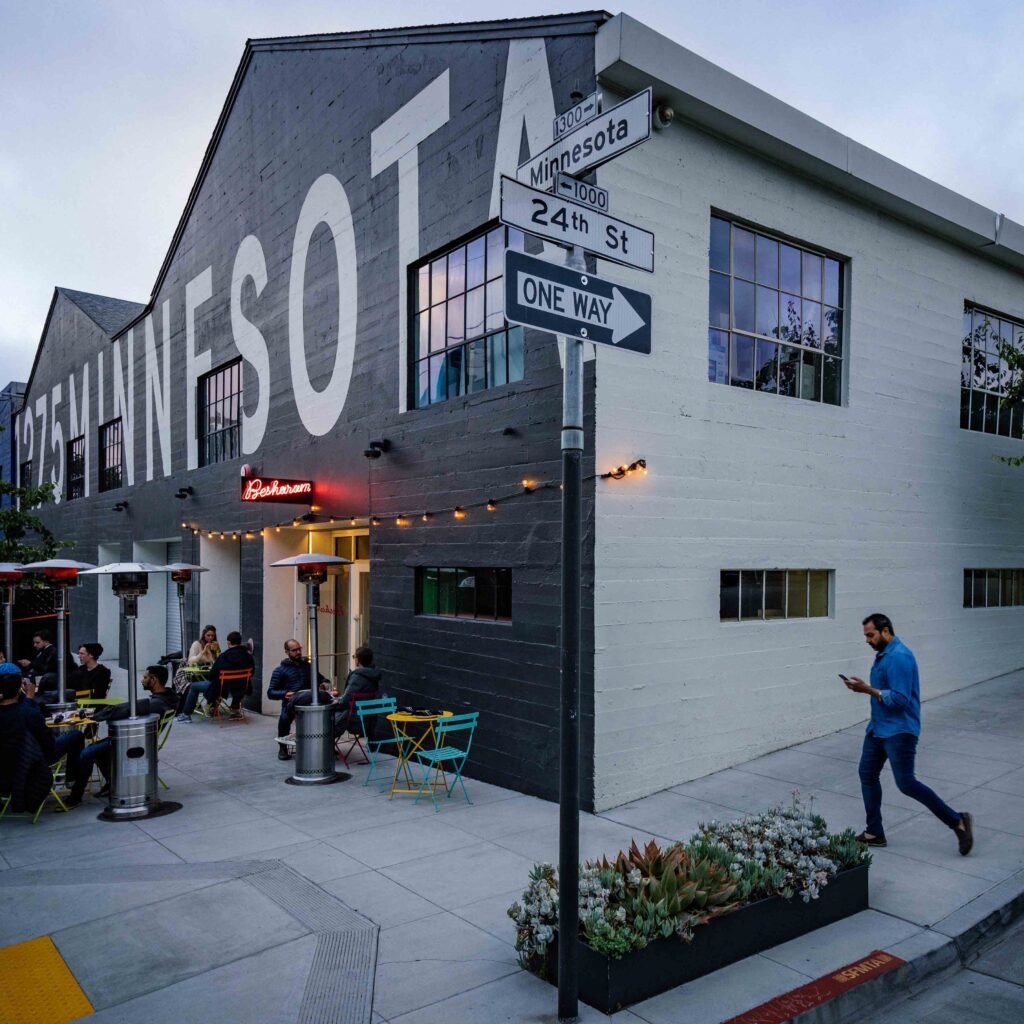 Q: What was the impact of the incubation program?
A: I had to prove myself every minute, but they also did not care how I looked or what I wore. The more 'weird' food I cooked the more thrilled they were. That was my first time not sending out chicken tikka from the kitchen. I realized I wanted to be true to myself. When I went into the program, I had visions of running a food truck, a restaurant had not even seemed in the realm of possibility.
Q: How did you hear about being on the James Beard list?
A: I woke up to a text early in the morning. My PR reached out to me in bold letters with, "Heena!" I never thought it was an accolade I would ever have. What I got most excited about was being referred to as a chef. When you have always been a home cook…it felt extra special to pull that off. I was laughing and crying at the same time. The other thing was that it was a recognition of the whole team. It was everybody's hard work. Now, that recognition helps pay the bills!
Q: What did you think would make and merit your restaurant being called 'Besharam'?
A: If you want to do something from your gut, you need to break rules. Growing up in India, I have been considered besharam at different times. It was always about having a wonderful married life but when you want it to be wonderful outside too, then you are not following the traditional route and being a traditional daughter-in-law…besharam! It took me 50 years to be here. Food has given me that confidence.
Q: Your staff is interesting and not what we see in many Indian restaurants…
A: I have experienced sexism and racism and I did not want that in my place. Not being respectful of others is something I cannot tolerate. My staff is of all gender shades, what they identify as does not matter. My desire is to educate. My hope is to not just reflect my roots and my food but also the city of San Francisco.
Q: You are soft-spoken, that's not the reputation of most chefs. How does being an immigrant and a woman of color inform how you run your kitchens?
A: I am so proud of my cooks. All of them are immigrants. I see in their eyes the passion for surviving just like I had. All the cooks are like me, they have come to better their lives leaving their families behind. I always think of cooking as a teachable art. As a child, I was told to learn to make round rotis! Not going to culinary school, I am open to learning always…I am an open slate. I don't have any agenda in the kitchen other than educating my staff and learning from them as well. But every evening till we open the doors is a ticking time bomb.
Q: How do you push the boundaries of your menu, while still staying rooted in the palate of your childhood? And where do you fall in the debate about what makes food authentic?
A: I have asked myself what traditional food is to me. If it feels like Gujarat, it is enough for me. If I am excited about it, then it will go on my menu irrespective of how someone thinks it should look. I want you to taste undiyu the way I love it. It is not possible to make everyone happy. This business of tradition is a changing one. What our grandparents did our parents didn't. So, if we try to do what the generations before us did, we are idiots.
Q: We speak of food and emotion. As a diner, I don't share your emotional experiences. How do you bring that to me as a chef?
A: My husband bought me a fine dining book 10 days ago. The chef was talking about being inspired by the sea and the forest. I kept thinking where did I go wrong? But I do draw inspiration from books, TV shows, and other comfort food. We are all not Indian or Gujarati, and we eat in different ways, but we have common comfort foods like rice, and bread. My inspiration comes from an ingredient and seeing the multiple ways something like basil, for instance, can be used. That touches the diner.
Q: You are a vegetarian and you converted Besharam into one. What has it taught you about people's tastes and how they change?
A: My clientele is so mixed; I am proud of this. When I flipped my menu vegetarian, it took confidence. During Covid, I had time to reflect. I might know to make a killer lamb but I wanted to tell diners about me, the lifetime vegetarian. As soon as that happened, wow! I have been thrilled with what I have been able to create and the response. Clients had never had thepla. Families and individual cooks have their own version of kichu and it's been exciting to give and see the response to my impression.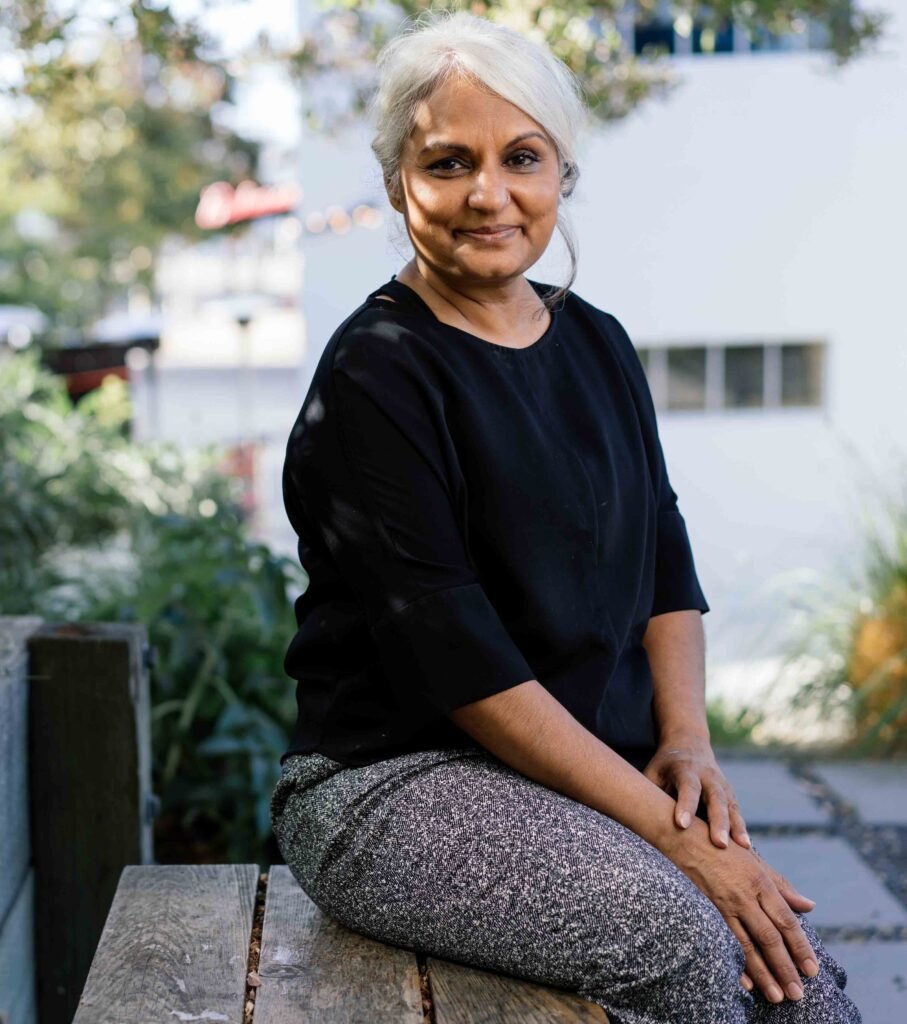 Q: What triggers a menu change?
A: I remember my mom only had a small refrigerator. She had a specific time to go to the market and she bought what was available which meant it was what was the best and cheapest. The menu happened after the purchase. That stuck in my head. My grandparents were farmers so I grew up being sensitive to seasons and that is how I work now. Being in California you are spoiled with choices and the best ingredients. Seasonal changes affect my menu.
Q: Tell us about the Bollywood music in your restaurant.
A: Food is experience. When you come to Besharam, I want you to feel like you are coming to my home. Paresh and I want to open the door for every single person who comes. Bollywood films and music plays in the background in my home and people are constantly singing. Naming a drink 'Chamak Challo' reflects that mood. So I train my staff. They love it and are into it!
Q: Your family…
A: Paresh has been my rock. Besharam is like an extension of my house. We always work together. It started early in our business. We are good together as working partners, every day is not the same obviously! He will tell you the same! I have two children and both live in the Bay area. They manage my social media handles and are very protective of me.
SHORT TAKES:
*Mom's kitchen: Culinary school
*Chamak Challo: The mural on my wall
*Favorite cooking show: Chef's Table
*Go to comfort food: Khichdi
*Visit to India: Always food related. I plan visits around it.