Chugh Law Firm's Marketing Officer Becomes Chair Of Cerritos Chamber of Commerce Board
Photo : Anthony LeBlanc hands over the gavel to Deepa Badhwar
By FRANCESCA ECHAVARRIA
CERRITOS, CA – The local business community gathered on June 28 here, for the Cerritos Regional Chamber of Commerce Board Installation event which saw Deepa Badhwar, the Chief Marketing Officer of Chugh, LLP taking over as Chair.
Badhwar began her journey with the Chamber in 2018 when she was invited to join as a board member. Recognizing her strong leadership skills and deep understanding of the business landscape, her peers quickly embraced her as an asset to the Chamber's mission. Through the years, she has actively participated in various initiatives, collaborating with fellow members to foster economic growth, promote entrepreneurship, and create networking opportunities for local businesses.
At the installation event that took place in the Cerritos Sheraton Hotel grand ballroom here, tribute was paid to the outgoing board chair, Anthony Leblanc, who had dedicated himself tirelessly to the Chamber's mission and success. His remarkable leadership fostered an environment of collaboration and progress, leaving a lasting impact on the community.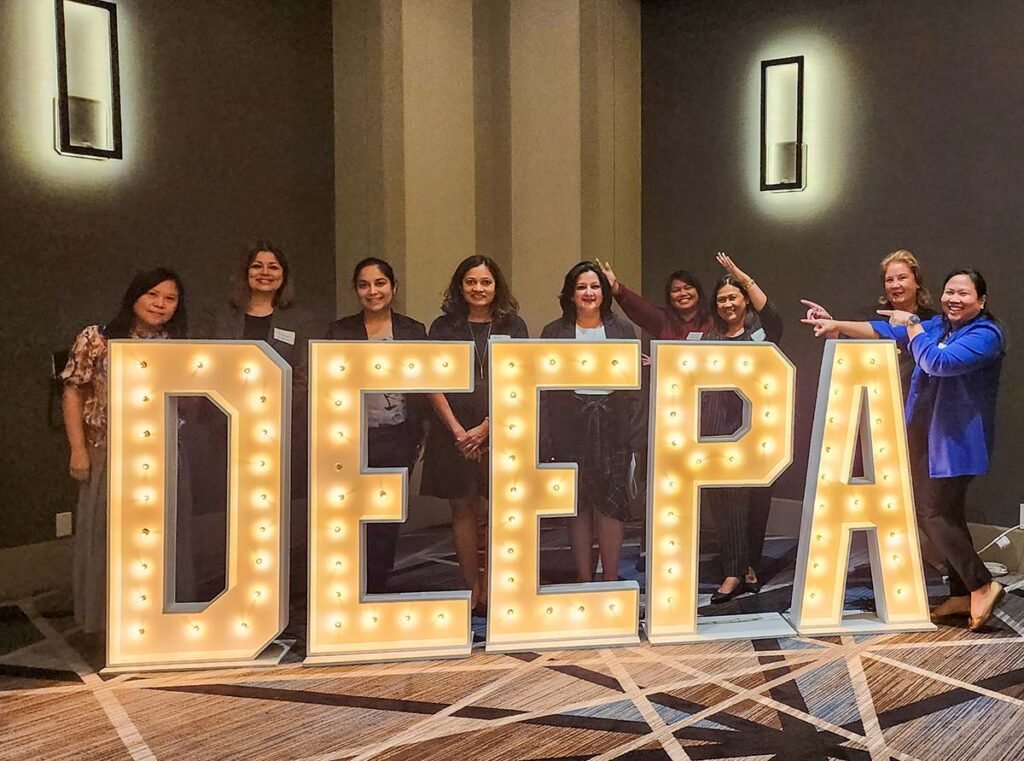 LeBlanc ceremonially passed the gavel to Badhwar, symbolizing the transition of responsibility and leadership. Badhwar then called all the incoming Board of Directors to join her on stage, for Congresswoman Michelle Steel to administer the oath.
Before the installation, several awards were given by the Cerritos Chamber. Kia of Cerritos received the Business of the Year award, Mi Burritos was honored as the Small Business of the Year, Kris Schero of Ivy Park was named Business Person of the Year, Joanne Witt was recognized as Citizen of the Year, and Art Gallucci received the Jim Edwards Memorial Award.