Golden State Warriors Host Vibrant 'Bhangra Night'
India-West Staff Reporter
SAN FRANCISCO, CA – The Bay Area-based Bhangra Empire, once again performed at a Golden State Warriors Game. On December 28, the group of students and young working professionals who are passionate about taking Bhangra to a mainstream audience put up a rousing performance during halftime and primetime at the Chase Center here.
The Warriors won the game against the Utah Jazz 112-107, making the postgame bhangra performance even more joyful.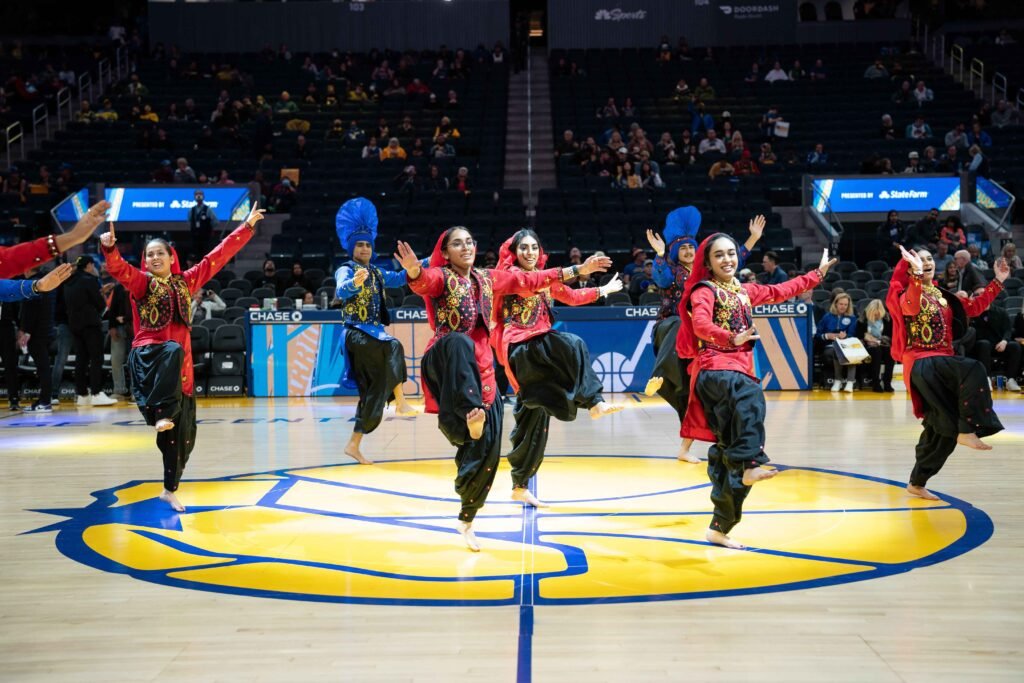 "The Bay Area is home to such a diverse population and as an organization, it is important for us to showcase the many communities that surround and support us," Warriors Vice President of Ticketing Maria Valdehueza, told India-West in a statement.
"Bhangra Night offers a chance to celebrate and connect with our South Asian fan base, and we are so excited to highlight a special culture through the arts to represent fans," she added.