Indian Americans Celebrate Chhath Puja in Several States
WASHINGTON, DC (ANI) – Hundreds of Indian Americans gathered at river banks, lakes and makeshift water bodies across the United States to worship the Sun God as they celebrated the popular Hindu festival of Chhath Puja on October 30. Several states across the US, including California, Arizona, Connecticut, Massachusetts, New Jersey, Texas, North Carolina, and Washington DC, were the scenes of the celebration.
The Bihar Jharkhand Association of North America (BJANA) organized the Chhath Puja across the country including at Thompson Park, Monroe, NJ where 1,500 members participated.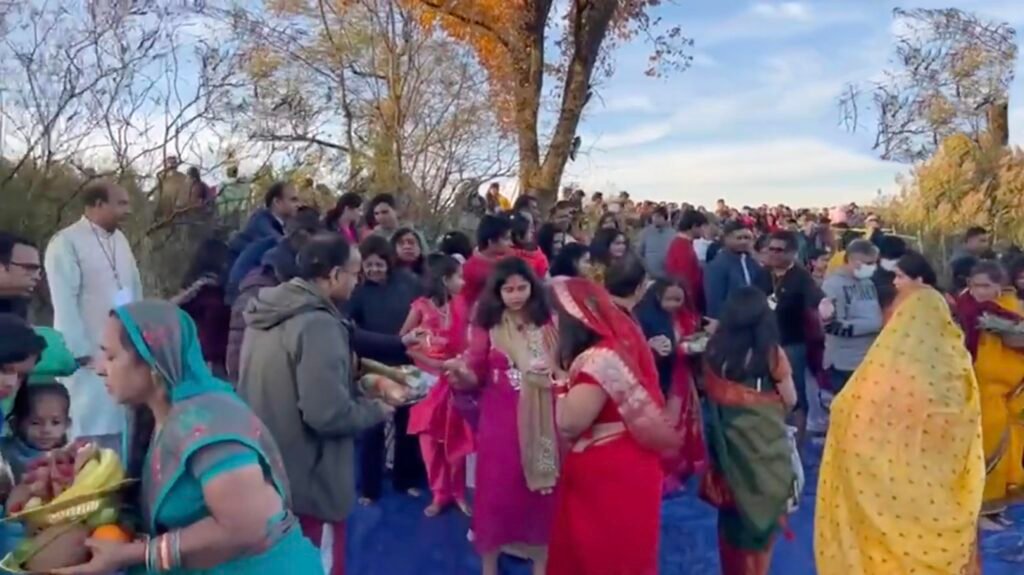 More than 300 people gathered for the celebrations in MA despite it being a working day.
BJANA started organizing the Chhath puja five years ago, which has now become their signature event.
Chhath Puja is one of the most auspicious festivals in Bihar, Jharkhand, and Eastern Uttar Pradesh. The festival is dedicated to the sun god.