Maitri Raises Over $600K At Its 2023 Gala
Photo: Cynthia Pillay and Manjunath Iyengar
Empowering the South Asian survivors of domestic violence for 32 Years. San Jose, California, March 13, 2023. 
PALO ALTO, CA – Maitri which is celebrating 32 years of empowering South Asian survivors of domestic violence and abuse held a glittering gala on March 11, here. The occasion graced by Silicon Valley CEOs, VCs, community leaders, entrepreneurs, and community members saw several acts of generosity, leading to the organization raising over $600K in a single day.
Maitri is a free, confidential, nonprofit organization based in the San Francisco Bay Area, empowering South Asian survivors of domestic violence and abuse. In these 32years, the agency has responded to over 59,000 helpline calls and empowered more than 6,700 survivors with its transformational programs and active policy work.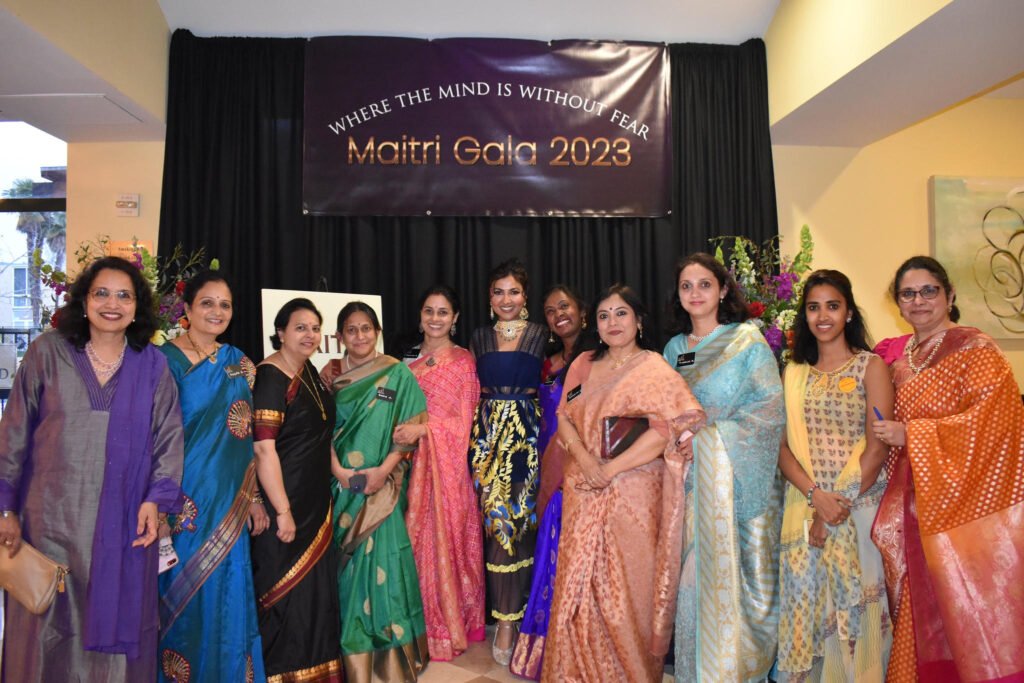 The funds raised will be used for strengthening Maitri's comprehensive suite of services and programs ranging from a helpline, a transitional house, outreach and prevention, legal advocacy, mental health, and economic empowerment program, the organization said in a statement.
Geetha Krishnamurthy, Maitri Board President, said, "Despite all the challenges of the pandemic, the volatility of the markets, and uncertainty in the world, our community once again came together to fund the critical work at Maitri. The pandemic has been a very difficult time for survivors: they lost jobs, have experienced more violence, and, in general, struggled more than usual. In FY22, the total number of clients helped increased by 28%."
Rama Dharmarajan, Executive Director at Maitri, said, "For the last several years, we have considerably expanded our Outreach and Education on Healthy Relationships for our next generation and this work with youth has created a stronger ownership in the community to change the intergenerational impact of domestic violence."
The evening featured a dazzling musical performance by the young and talented Vidya Vox, a global YouTube superstar who brings influences of her IndianAmerican heritage to create music with elements of electronic and hip-hop for an undeniably catchy sound.
For more information about Maitri, visit www.maitri.org. The Maitri toll-free helpline number: 1-888-862-4874 (1 888 8 MAITRI)