Mental Health Awareness Event By Saahas For Cause Draws Huge Response
India-West Staff Reporter
CERRITOS, CA – On May 7, at the Cerritos Sports Complex/Don Knabe Community Regional Park, Saahas For Cause as a part of the LA County Department of Mental Health's 'Take Action LA' initiative held its 'Chak de SoCal' event.
The event received an overwhelming response with almost 300 attendees including adults, youth, performing artists, therapists, and experts in mental health. Everyone became an integral part of the event which had been custom-designed creatively so the message of mental health was addressed and included the entire family unit.
The morning started with a youth cricket workshop organized by SCYCA – Southern California Youth Cricket Association in collaboration with Saahas. At registration, all youth participants received fun swag items that included a custom logo hat, water bottles, and a backpack. Snacks and beverages were provided to the youth during breaks at the workshop.
While the youth enjoyed learning about the basics of cricket, adults and seniors were engaged in various creative and informative activities hosted by experts in various fields. Music for the Mind workshop by Prashant Sarnaik, Calming Clay by Gunjan Kale, Face-painting by Bhuvana Dinakaran, Healing Henna by Binal Naik, Applied Natya (Dance) Therapy by Dr. Dimple Kaur, HeARTistic canvas art by Prerna Kulkarni, Informational Dance therapy session by Apra Bhandari were some of the creative stations that shared their knowledge and expertise with the guests and kept them entertained.
Along with creativity, art, and entertainment, Pragnesh Ray and his team with Heartfulness Meditation gave out informational brochures and demonstrations about Brighter Minds, a unique program designed for young children and youth. A team of therapists was on site and also shared a lot of resources for mental health. Saahas youth volunteers also handed out mental health resource cards and other informational material, and brochures to the guests.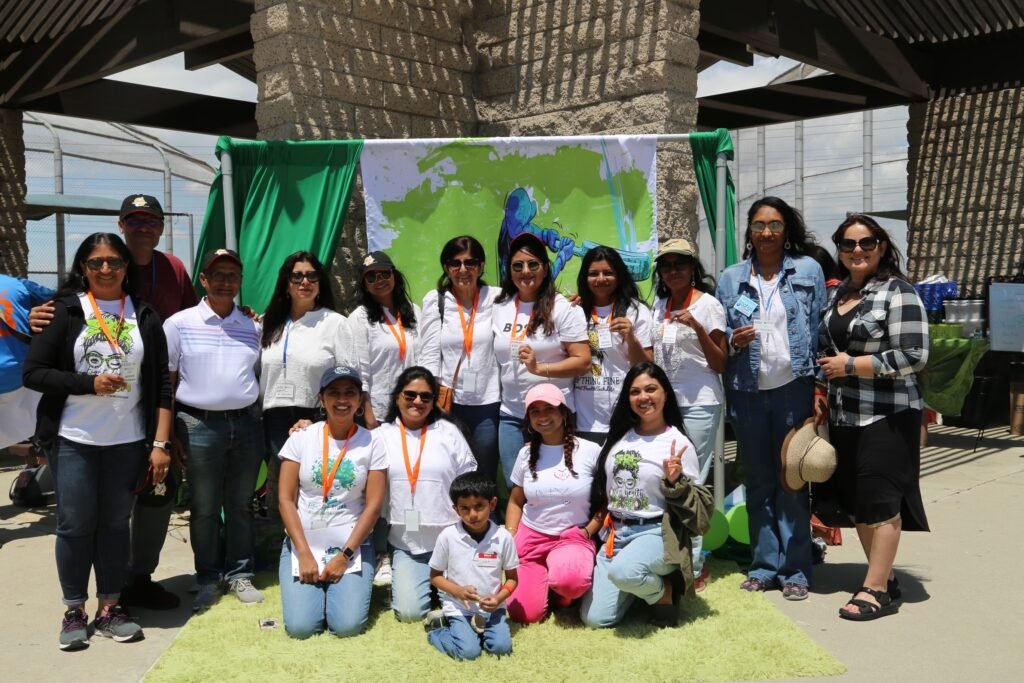 In the presence of several dignitaries and elected officials, Saahas For Cause was also presented a certificate of recognition by Mayor Monica Manalo of the City of Artesia.
Food for the event was catered by Rangeen Kitchen and RTs Kitchen. Throughout the event, there were drink and juice samples of Acaiveda – Health & Wellness Foods.
Saahas aims to normalize the acceptance of mental health issues and focus on prevention. Chak de SoCal was a unique family event for mental health awareness and was accepted with open hearts and minds by the community. It was also successful in symbolizing peace and harmony in the community through the presence of a diverse audience from various age groups and leaders from different areas.