Nirankaris Celebrate Mukti Parv Samagam With Mata Sudiksha Savinder
India-West Staff Reporter
TRACY, CA – In a magnificent display of devotion and unity, millions of followers of the Sant Nirankari Mission from across the globe came together to celebrate Muktiparv Samagam. The Bay Area had the privilege of witnessing this spiritual extravaganza in the divine presence of Satguru Mata Sudiksha Savinder Hardev.
Accompanied by Nirankari Rajpita Ramit, Mata Sudiksha embarked on a month-long journey, covering various SNM centers across North America. During this spiritual pilgrimage, she attended three significant events in the San Francisco Bay Area and its surroundings, a press release said.
On August 12, the Mission's center here was bathed in music and dance as a procession of dedicated volunteer members paraded around the center, radiating harmony. The vibrant parade was followed by captivating dance performances, including yoga dance and bhangra, while the atmosphere resonated with positive vibrations. The welcome program continued late into the evening with devotional songs.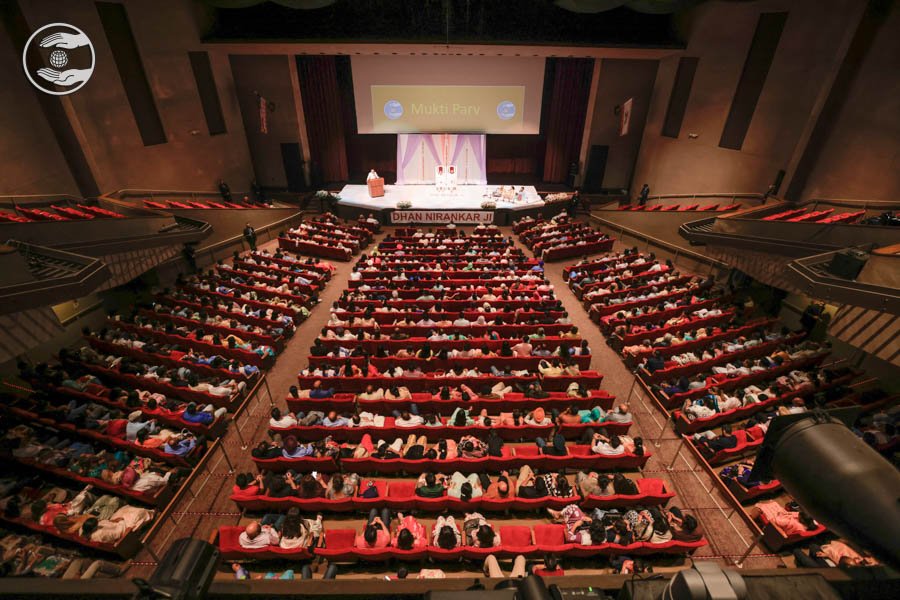 The following day, on August 13, a grand congregation took place in the Delta College auditorium in Stockton. This gathering encapsulated the visionary Satguru's message of love and selfless service to humanity. Devotees from various states and countries flocked to seek blessings and listen to the words of wisdom. "True Salvation is possible only when one connects to this formless God," she emphasized. "The true seeker's goal is to become one with the Formless."
Young devotees had worked tirelessly to present the concept of "Know One, Be One" through exhibits, including a virtual reality world, models, posters, and paintings.
The Sant Nirankari Mission is an inclusive international spiritual movement that seeks to unify humanity by promoting self-realization, tolerance, love, humility, humanness, and oneness among all, transcending boundaries of religion, caste, color, or creed.
The humanitarian endeavors of the Mission received well-deserved recognition, as various dignitaries from the public domain presented certificates of special appreciation to Her Holiness and the Sant Nirankari Mission for their outstanding contributions.