Pratham SoCal Meets, Appoints New Chapter Heads, Raises $350,000
India-West Staff Reporter
LOS ANGELES, CA – Pratham-SoCal, a press release said, had been seeking leadership for their chapter for some months. On September 30, former board members and presidents, Navneet Chugh and Dhiren Mehta, called upon the 85-odd attendees of a 'mini-gal' to recommend candidates for this vital role. In a collective decision, Drs. Jayshree and Mahesh Vyas were appointed as Co-Presidents, bringing their expertise and dedication to further advance Pratham-SoCal's mission.
The decision was made at an event hosted by the couple at their residence. The event drew a gathering of distinguished guests, all eager to immerse themselves in the inspiring Pratham journey.
The former President of Pratham-USA, Yogi Patel, then shed light on the impactful digital learning initiative, Pradigi, introduced in 2016. Patel emphasized that each Pradigi tablet is a shared educational resource, benefiting not only children but also their families, including parents and grandparents. To date, Pratham has successfully distributed over 40,000 tablets across more than 2,000 villages in India.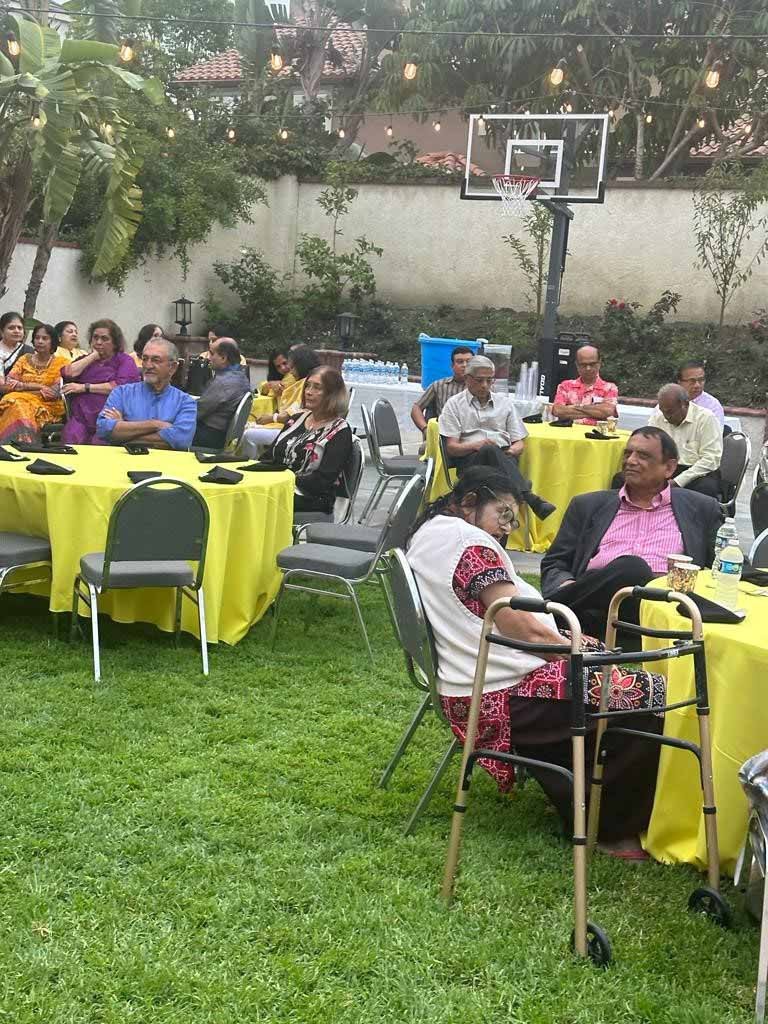 The Pradigi program owes its success to the unwavering support of the Sarva Mangal Family Trust, under the dedicated leadership of Manubhai and Rikaben Shah. Manubhai humbly underscored the transformative role played by Pradigi in accelerating the learning process for school children, particularly during the challenging times of COVID-19, when these tools were the lifeline for continuing education.
With immense pride, Manubhai announced the expansion of the Pradigi program, reaching not only across India but also extending to other nations. He passionately invited the esteemed guests to join hands and contribute as catalysts for a brighter future.
During the fundraising segment, Shah pledged to match donations, and with the incredible support of the attendees and matching funds, the mini-gala successfully raised an astounding $350,000 for the noble cause.
Earlier, the evening's program commenced with a soulful musical performance by Mahesh Vyas. Rajendra Naik, who also traveled from India with Yogi Patel captivated the audience with his Banjo performance, affectionately named "Pratham Tarang." He treated the guests to enchanting renditions of classic movie songs from bygone eras.