Ram Charan Appears On 'Good Morning America,' Talks About 'Dad Fear'
NEW YORK, NY (ANI) – 'RRR' star Ram Charan, in the US for the Oscars, appeared on the daytime talk show 'Good Morning America,' where he talked about becoming a father.
When one of the show hosts, medical correspondent Jennifer Ashton, asked Ram Charan, "How much new-dad fear do you have?", the star replied, "All these years when we didn't have kids, I was pretty much available to my wife. But right now, I'm just packing and unpacking."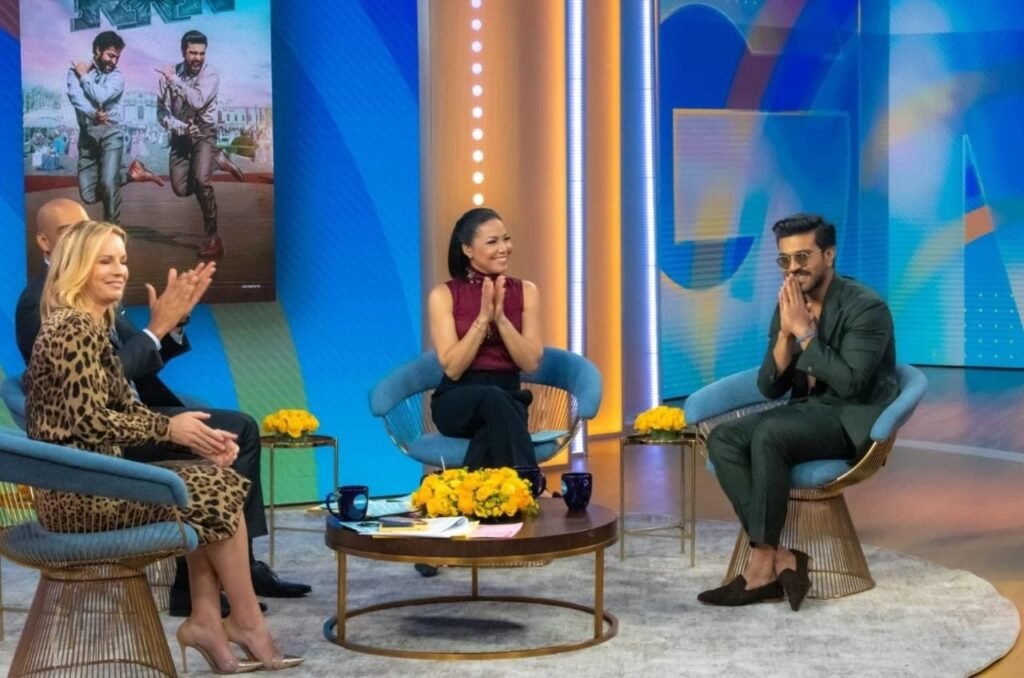 Later, he had a funny banter with Ashton who happens to be a gynecologist as well. "I am glad I met you. I will be taking your number. My wife is going to be in the US for a while," Ram Charan quipped.
To this, Ashton said, "It would be an honor to deliver your baby."
Ram Charan and his wife Upasana announced their pregnancy in December 2022.
"With the blessings of Shri Hanuman Ji, we are delighted to share that Upasana & Ram Charan are expecting their first child. With love & gratitude Surekha & Chiranjeevi Konideli, Shobana & Anil Kamineni (sic)," the couple announced.
Apart from embracing parenthood, Ram Charan also talked about RRR and director Rajamouli on the show.
"It (RRR) is about friendship, great brotherhood, camaraderie, the relationship between these two characters. And I think it is one of the finest writings of my director Rajamouli, he is known as the Steven Spielberg of India."
On the show, Ram Charan also hinted that Rajamouli is up for directing an international project. He said, "Everybody calls him that, and I hope he's going to make his way to the global cinema very soon, with the next film."