San Diego's Indian Fine Arts Celebrates Youth
Chief Guest TSR Krishnan who was honored at the event, urged everyone to attend and support youth
India-West Staff Reporter
LA JOLLA, CA – The Indian Fine Arts Academy of San Diego (IFAASD) held its annual North American Youth Festival from September 1-3 at the David and Dorothea Garfield Theater, here. Now in its sixth year, the Youth Festival has grown significantly both in terms of scope and length. 
As noted by the Chief Guest, Sangita Acharya T.S.R. Krishnan, this festival demonstrated IFAASD's commitment to cultivating a new generation of artists and connoisseurs of Indian classical music and dance. The young performers were selected competitively to perform in front of over 3,000 attendees over the course of this three-day festival.
The lineup featured talented young artists between the ages of 15 and 27 who live in North America and India. The concerts themselves showcased talented vocalists and instrumentalists – including violinists, a pianist, and a saxophonist – performing both Carnatic and Hindustani music, as well as exquisite dancers performing Bharatanatyam, Kathak, Kuchipudi, and regional folk dance styles.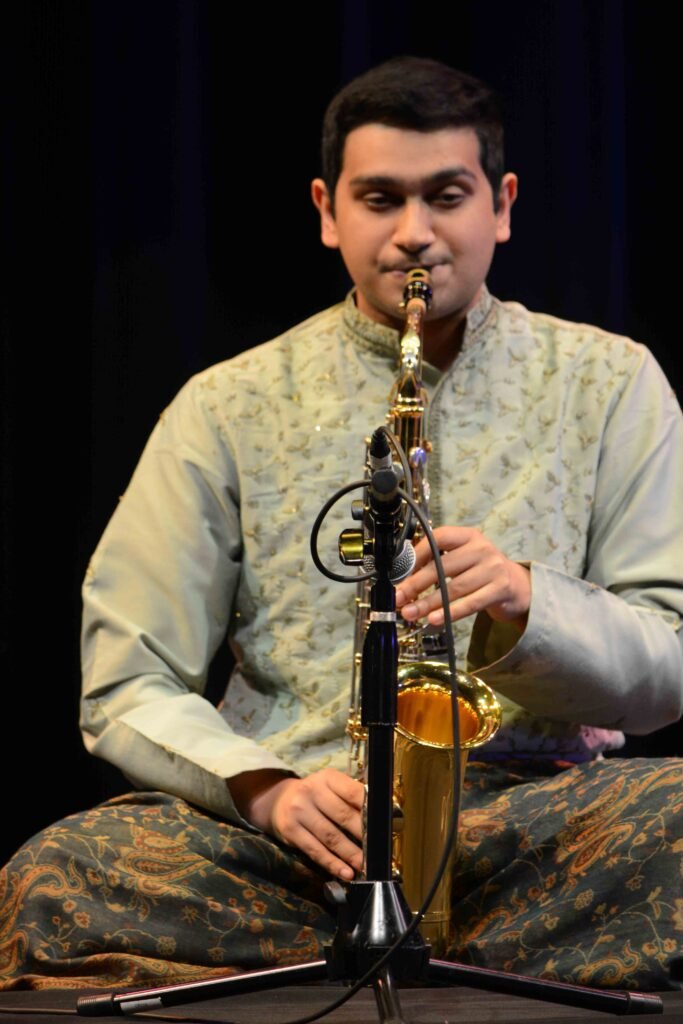 The festival also shone a spotlight on dedicated music and dance students from San Diego and celebrated exemplary achievement in arts through three special concerts: a vocal concert by Vignesh Ishwar, a Bharatanatyam duet by Renjith and Vijna, and a dance production by 16 students of Guru Rathna Kumar of Anjali Performing Arts.
Krishnan maintained that due to cost considerations, it has usually been the norm in several organizations to simply tag a youth performance before the billed event, but IFAASD had taken it upon itself to showcase talent despite challenges. In his speech, during which he was honored by the organizers, he said the challenge now lay with audiences to support IFAASD in its quest to support talent and promote culture. He urged them to do this by simply showing up and being involved as audience members.
Throughout the festival, young students and performers had the phenomenal opportunity to be immersed in Indian music and dance and interact with senior artists and teachers in an intimate setting. The festive energy was even reflected in the cuisine as concertgoers and performers were treated to a wide range of Indian regional delicacies throughout the event.
IFAASD President Shekar Viswanathan said the organization looks forward and warmly invites young artists to apply for a performance opportunity for the 2024 festival. For more: http://www.indianfinearts.org.