SoCal Groups Celebrate Diwali
India-West Staff Reporter
LONG BEACH, CA – The Global Peace Foundation, Inc (GPF) and United Nations Association of United States of America (UNA-USA), Long Beach chapter on November 13 jointly celebrated Diwali at Webster Elementary School Auditorium Theatre.
The event started with instrumental music and Ganesh Vandana followed by traditional lamp lighting by the event dignitaries.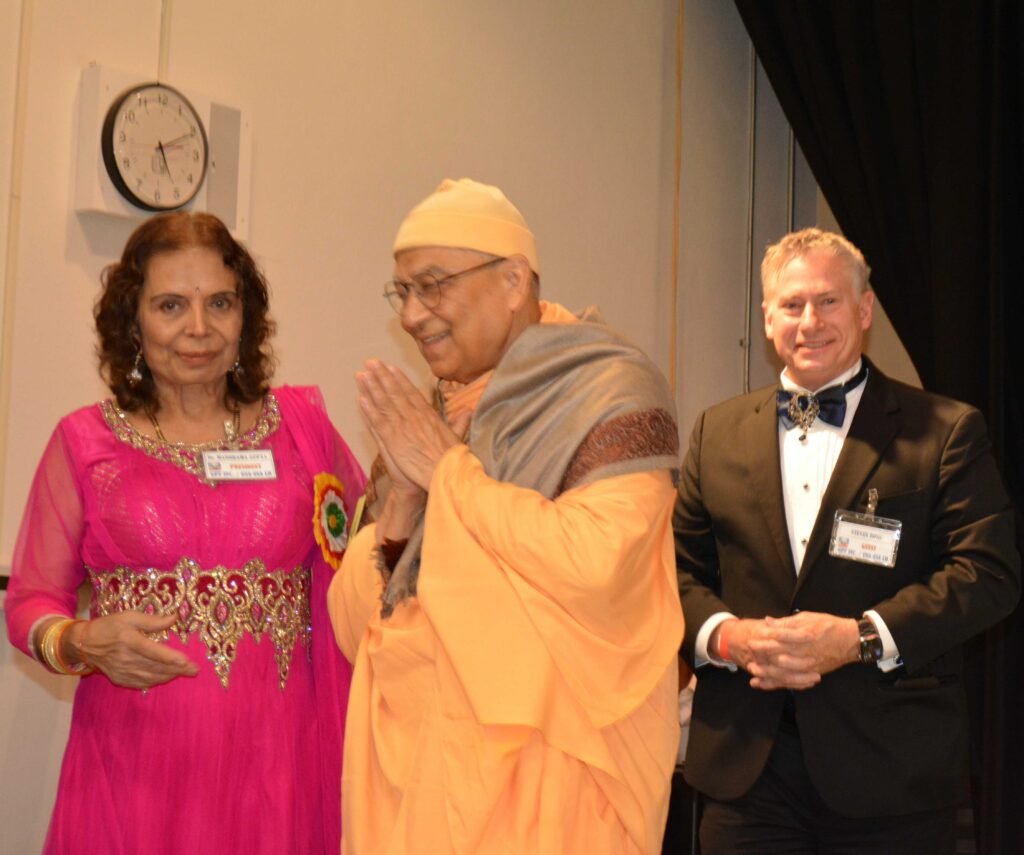 Swami Sarvadevananda, of the Vedanta Society addressed the attendees with a peace message and Diwali greetings. Dr. Arik Greenberg, President of Religious Tolerance, Peace, and Justice, is an ardent advocate of religious tolerance and interfaith dialogue through a video-recorded message that encouraged people to unite and have understanding and respect for all faiths. In his brief message, he also conveyed his greetings for Diwali. Bhai Sahib Satpal Singh Khalsa is the ambassador of Sikh Religion-USA and in his speech, he inspired the audience to walk the path of wisdom and spirituality.
The event which was attended by about 125 people, was organized by Dr. Manorama Gupta who heads the hosting organizations. Dr. Sukrit Mukherjee detailed in his presentation the purpose and activities of GPF and UNA-USA LB.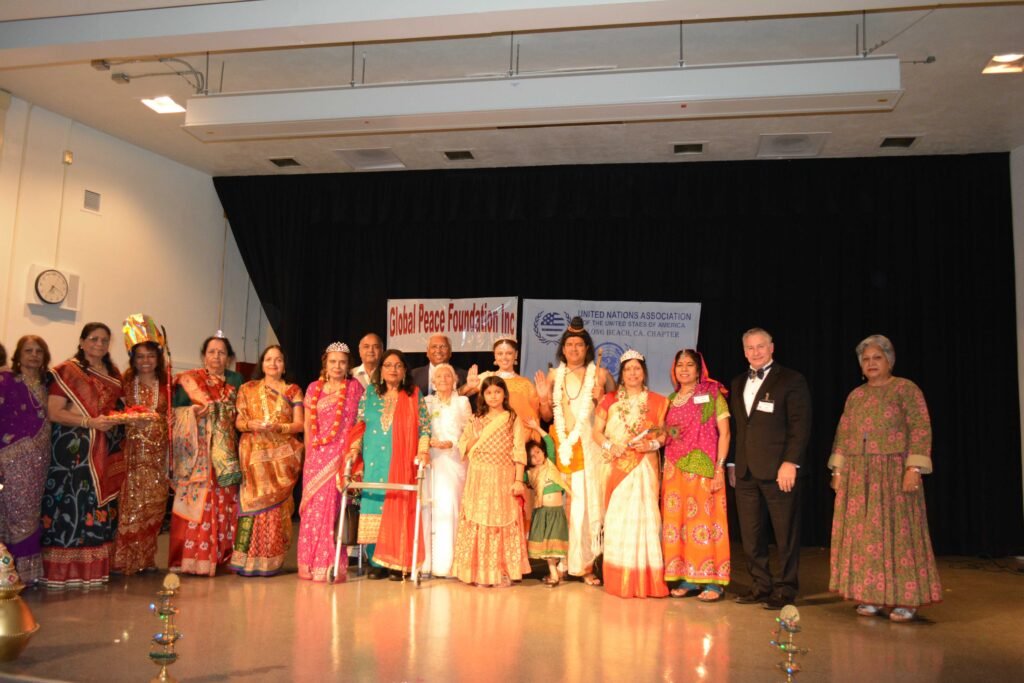 At the event, film producer Steven Ross honored all the speakers with shawls. Aparna Hande presented the characters of Ramayana and explained why Diwali is celebrated over five days. Ruchi Lamba of the Indian Dance Training Center performed the duties of emcee.
Members of various dance academies in Southern California presented a variety of group and solo performances. The event ended with Bollywood-style singing and dances.