Spectacular Diwali Celebrations At BAPS Swaminarayan Mandirs Across US
The brilliantly lit up temple in Chino Hills, CA drew thousands of people and huge attention in local media
By India-West Staff Reporter
LOS ANGELES, CA – Diwali, with colors, lights, and food fused with joy and tradition– was celebrated at the BAPS Swaminarayan Mandirs across North America. 
Visitors were greeted with a festive and traditional welcome at temple entrances with colorful rangolis displaying various traditional Hindu symbols.
In preparation for the festivities, many devotees, young and old, gave their time to help create decorations, prepare for children's Diwali, and set the stage for the most significant ritual of the festival, the 'Annakut,' a press release said. It was celebrated on October 26with over 1500 food delicacies being offered to the Lord.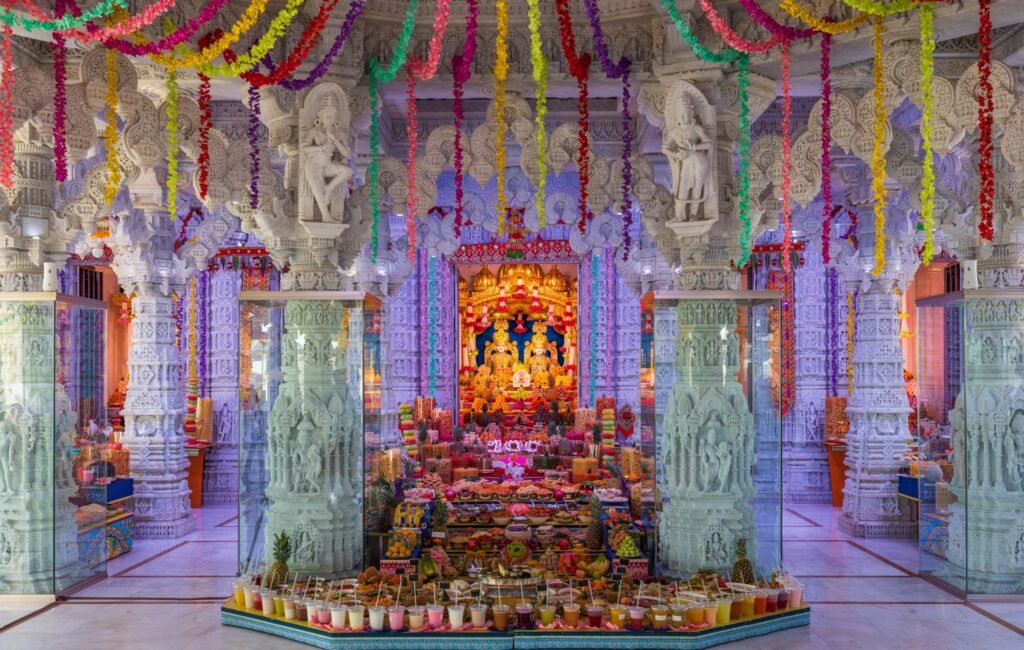 This year, millions of BAPS devotees across the globe are also taking part in the centennial celebrations of Pramukh Swami Maharaj, the spiritual guru and leader of BAPS Swaminarayan Sanstha. After darshan of the Annakut, visitors got to view an exhibition-themed "Century of Service," which gave an immersive experience into his life.
The press release noted that Pramukh Swami Maharaj lived by the principle, "In the joy of others, lies our own." He dedicated his life to selflessly serving others for the greater good of humanity, traveling across the world as an ambassador of peace, harmony, and faith; all while maintaining firm faith in God and adhering to His teachings. Pramukh Swami Maharaj visited over 250,000 homes across more than 50 countries and replied to over 750,000 letters, personally counseling individuals, helping them through struggles, and inspiring them to live value-centric lives. His virtues and life's work transformed individuals, families, and communities worldwide.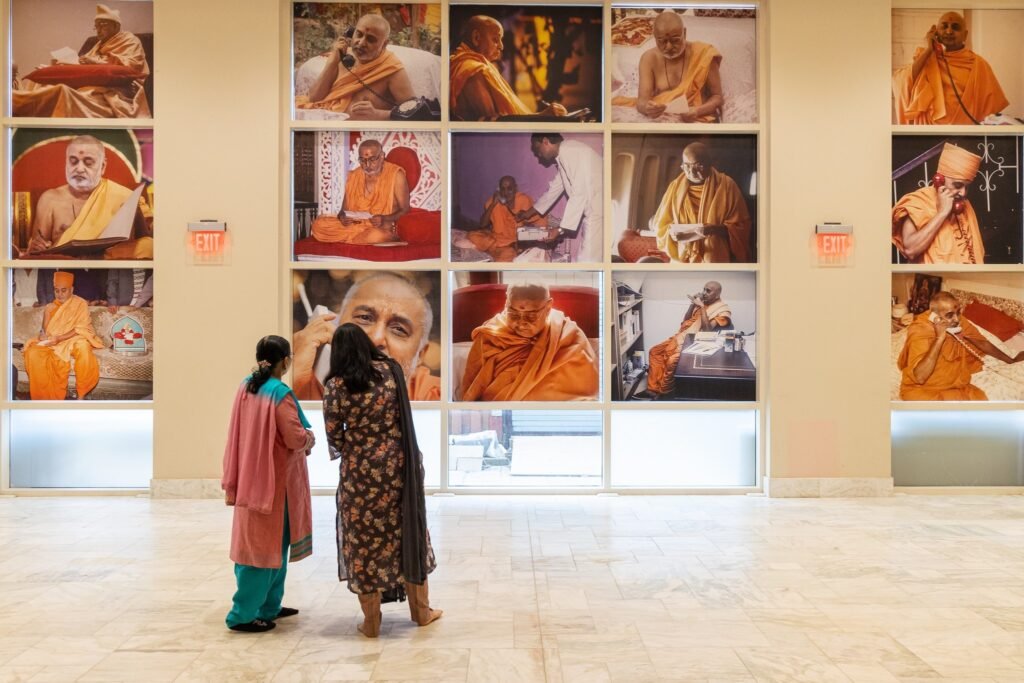 While Indian Americans reveled in the spectacular celebrations, Mahant Swami Maharaj celebrated Diwali and Annakut in Gondal, in Gujarat.