With High Profile Politicians Present, IAIP Event Explores Political Engagement
Photo : Raja Krishnamoorthi, Shri Thanedar, and Ro Khanna speak during a panel moderated by Mini Timmaraju at the Washington Marriott Georgetown in Washington, D.C. (Photo: Azul Sordo)
India-West Staff Reporter
WASHINGTON, D.C. — The Indian American Impact Project brought on June 6 brought together over 350 South Asian American attendees from across the country for its 2023 summit and gala, 'Next 100 Years' featuring distinguished guests such as Associate Attorney General Vanita Gupta, civil rights activist Valarie Kaur, Mayor Aftab Pureval, Senators Chuck Schumer and Cory Booker, U.S. Representatives Hakeem Jeffries, Pramila Jayapal, Ro Khanna, Raja Krishnamoorthi, and Shri Thanedar.
More than 21 South Asian-led organizations and 75 speakers presented at the summit, with programming featuring numerous breakout sessions along four tracks: Policy Advocacy, Running for Office, Community Organizing, and Activism through Art.
Notable sessions included "Breaking the Mold: Raising Our Voices in Media," "Charting the Path Forward on Climate Change," and "A South Asian Health Agenda." The Summit also featured a Congressional Panel with U.S. Representatives Pramila Jayapal, Ro Khanna, Raja Krishnamoorthi, and Shri Thanedar, moderated by Mini Timmaraju, President of NARAL Pro-Choice America.
The gala, hosted at the Kennedy Center by emcee Nimesh Patel, was a celebration of the achievements and contributions of the Indian American and South Asian communities. The evening's keynote speakers were Congressman Hakeem Jeffries and Senator Cory Booker, with a special appearance by Senate Majority Leader Chuck Schumer.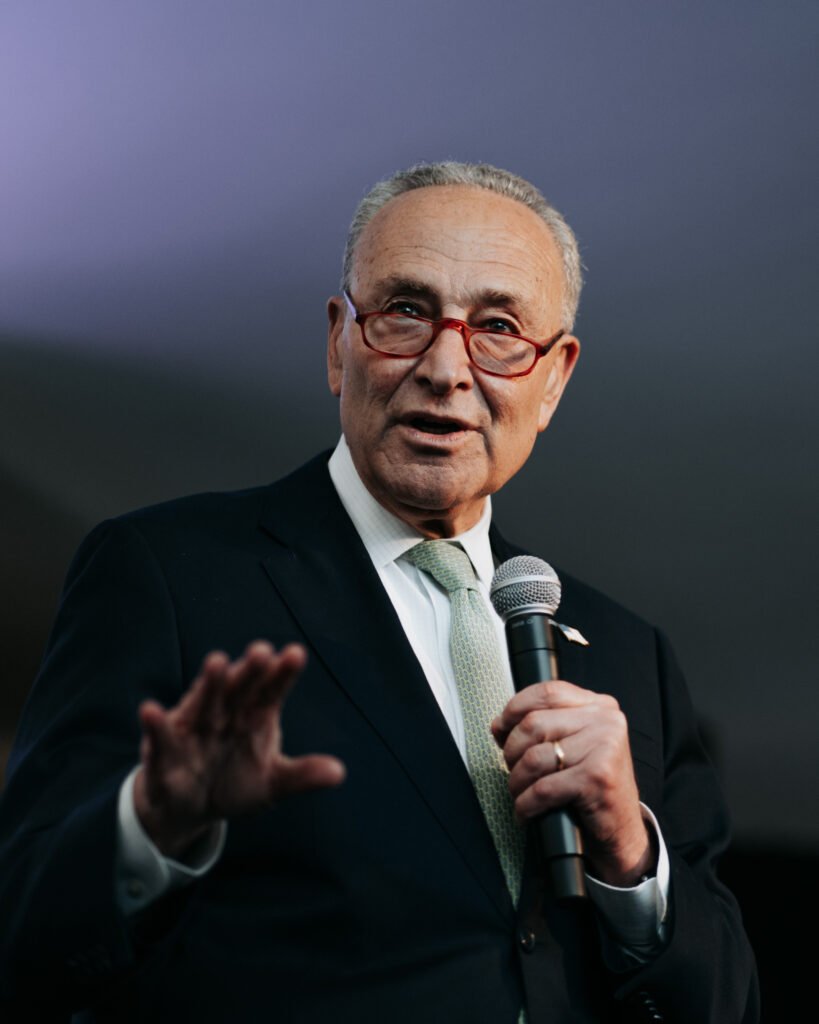 The Dalip Singh Saund Award was presented to Commissioner Kumar Barve, the first Indian American elected to a state legislature in the United States. This award recognizes outstanding public service and dedication to civic engagement and involvement at the state and local levels of government.
The Dr. Shyamala Gopalan Harris Award was presented to Associate Attorney General Vanita Gupta. Named after the Vice President's late mother, this award recognizes courage, determination, and commitment to allyship and the cause of civil rights for all in the United States. The Gala also featured a musical performance by Rizwan Jagani and a special performance by Ari Afsar and Nikhil Saboo.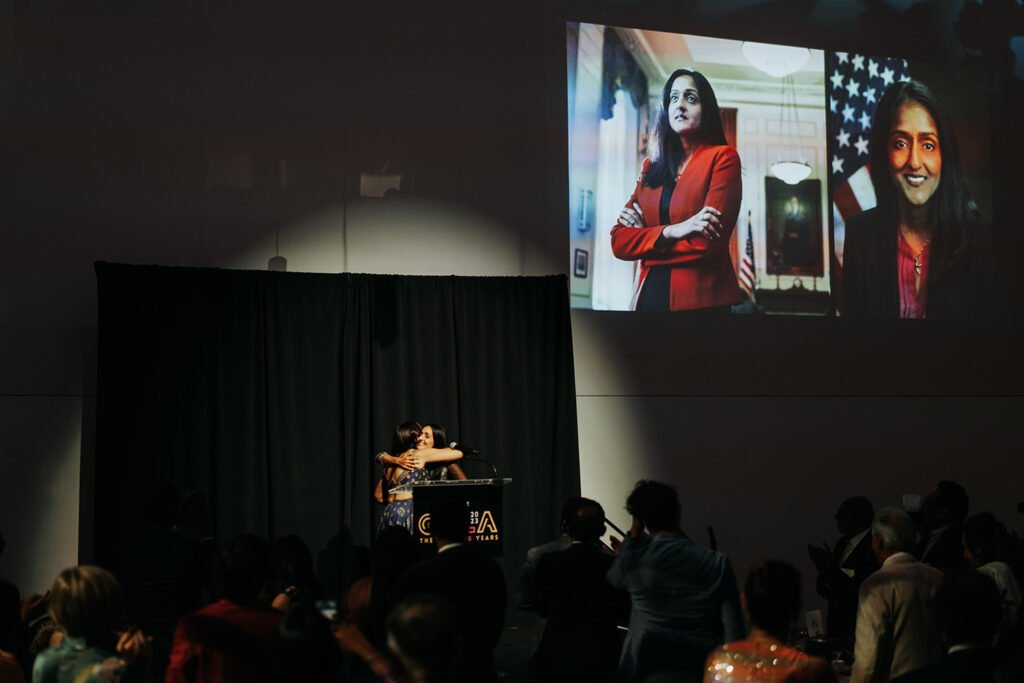 Held during Immigrant Heritage Month, this year's event took place 100 years after the U.S. Supreme Court Case Thind vs. United States in which Indian immigrants were declared ineligible for U.S. citizenship because they were not white.
This summit and gala is the latest push by Impact Project to engage and elevate the Indian American and South Asian communities into positions of government power and mobilize the fastest growing voting bloc in the country ahead of a critical election year.