American India Foundation Annual Bay Area Gala Raises Over $2.2 Million
Photo: Maxx Mathai, Sonia Mathai with Gala Honoree, Raj Mathai.
India-West Staff Reporter
SAN FRANCISCO, CA — The American India Foundation (AIF) Bay Area chapter hosted its annual gala to a sold-out crowd of over 320 guests at the iconic San Francisco City Hall, celebrating the organization's achievements over the last 22 years. Themed "Designing Bold Futures," the evening highlighted AIF's success in providing digital pedagogy in STEM education for millions of students in thousands of government schools across India and its groundbreaking initiative to create Green Jobs for women by leveraging technology skills training not only to address climate change but to create new livelihood opportunities at scale over the coming years.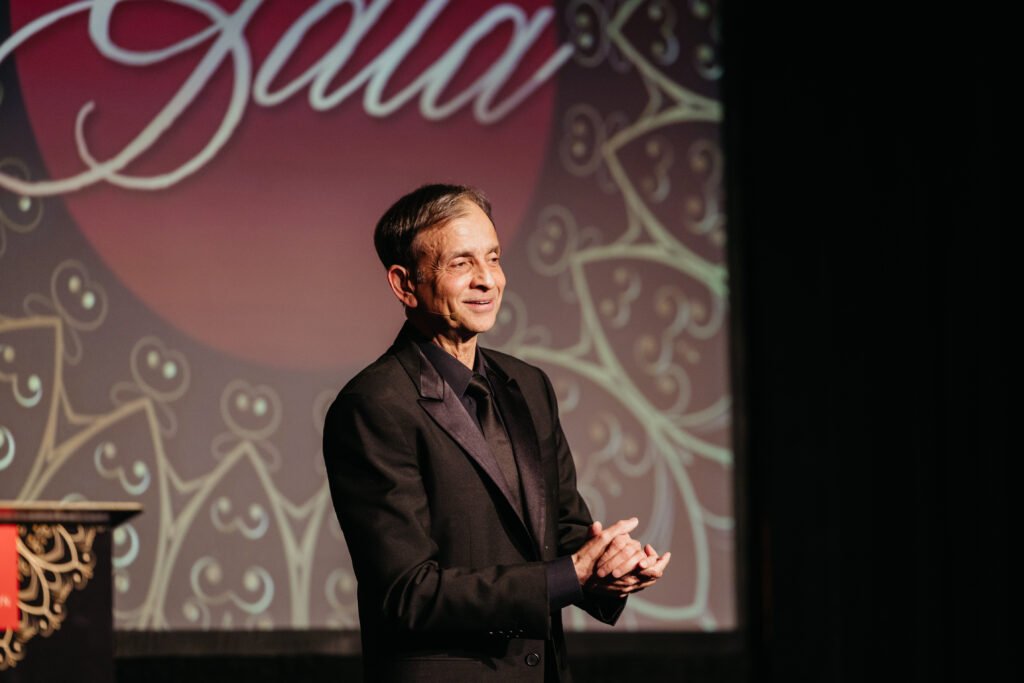 Honoring the professional accomplishments and civic contributions of Raj Mathai, NBC Bay Area news anchor, and Vivek Ranadivé, Owner and Chairman of the Sacramento Kings as Chair, the Gala, helmed by the energy of AIF's California Board—co-chaired by Riaz Taplin and Sumir Chadha—raised a record-breaking $2.2 million, the highest amount raised in the history of AIF's Bay Area Galas.
In keeping with the Bay Area's culture of innovation and bold thinking around leveraging technology to create positive outcomes, the evening spotlighted the success and impact of AIF's Digital Equalizer (DE) program across India—especially with girls—in government-run middle and high schools, transforming students' STEM skills, confidence, and determination to master technology and stay in school. In addition, the evening showcased AIF's cutting-edge Green Jobs initiative, aimed at creating a multitude of jobs that reskill and upskill women—and foster entrepreneurship—in climate-sensitive and renewable energy sectors to embrace new opportunities for employment and empowerment.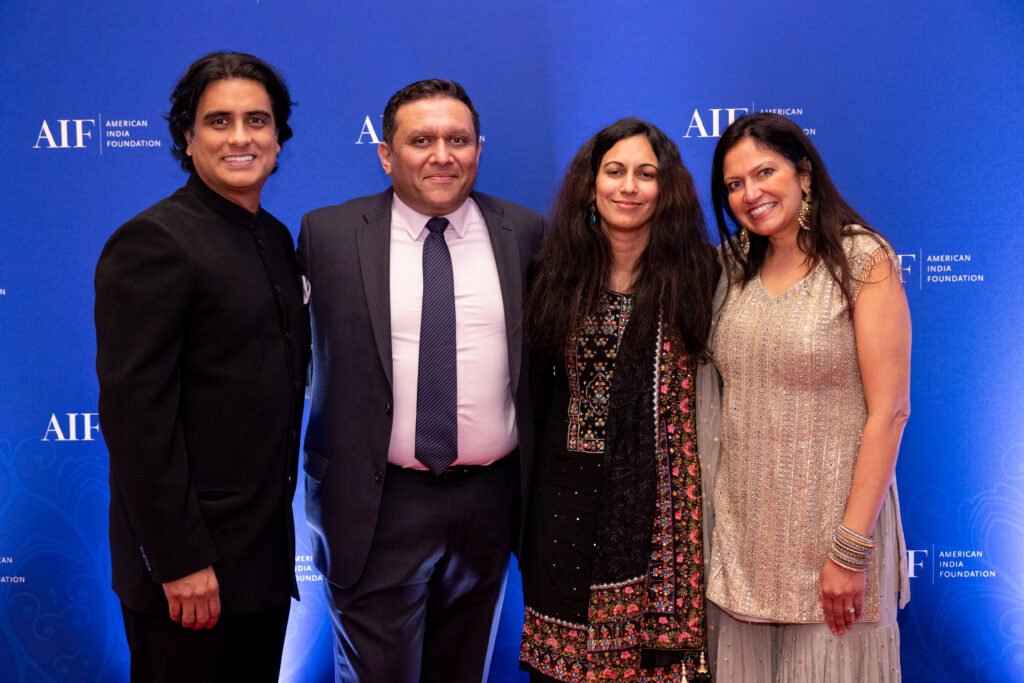 "AIF's robust operational model, the consistent generosity of our donors, the engagement of stakeholders, the vision of our leadership, and, above all, the dedication of our 1,800-strong staff on the ground in India allow us to execute our programs across 36 states and union territories, positively impacting 16 million people to date," said Nishant Pandey, CEO of AIF. "This is how we see it:
16 million served…60 million to go. We think big at AIF about impact. Because poverty won't alleviate itself," added Lata Krishnan, co-chair of the AIF Global Board and one of the founding members of AIF.
The proceedings highlighted two inspiring women-centered stories—Archana Nishad, a 10th grade student from Uttarakhand who lost her father and struggled to study while feeling pressure to drop out of school to help her family. However, the staunch support of the school's AIF DE facilitator and teachers deepened her interest in science, turning her into a finalist at a National Drone and Satellite event. The other was of Sonia Kumari a young woman from Rewari, Haryana, who couldn't find a job until she underwent AIF's Green Jobs training to become a mechanic for Hero Electric Vehicles, landing her a career opportunity that transformed her self-confidence, ambition, earning potential, and, by extension, the fortune of her family. As the first girl in her village not only to be educated but to have a financially secure and fulfilling career, Sonia became an exemplar of boldness and achievement. Both the young women are thriving in school and at work and are determined to stay that way.
The American India Foundation is a secular, purpose-driven, impact-oriented entity focused on a multipronged approach to alleviate poverty in India while strengthening the bridge between the civil societies of the world's two largest and most powerful democracies.