Lecture Explores The Ganges & Human-Environment Relations Through Time
India-West Staff Reporter
LONG BEACH, CA – The Yadunandan Center for India Studies at California State University, Long Beach, on April 17, held the 23rd annual Solanki Lecture, the longest-running endowed lecture series about the history and culture of South Asia and the South Asian diaspora in the US.
This year's speaker was Dr. Sudipta Sen, Professor of History at UC Davis, winner of the William Jones Memorial Medal from the Asiatic Society, and author of two major works about the history of India's colonial period as well as the popular book Ganges: The Many Pasts of an Indian River.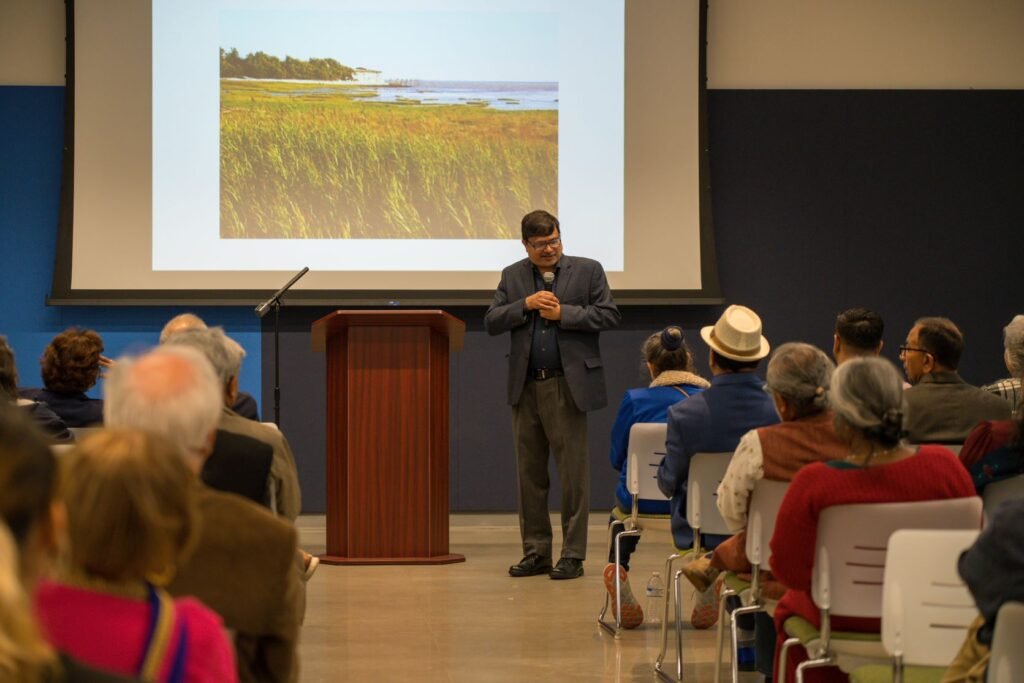 Sen gave a fascinating tour of the ecologies of the Ganges delta. Through maps and photographs, accounts of travelers, and scholars, the audience learned how this vast constellation of low-lying jungles, lakes, channels, marshes, swamps, and mangroves has changed over time. He then talked about the lesser-known histories and lifeworlds of the people who have adapted their lives in relation to the species, weather patterns, and ocean tides of the region.
His provocative lecture reconceptualized the periodization of climate change in the past while laying out how these populations remain the foremost victims and survivors of the climate change crisis in the present.