Saahas Raises $230,000 In Its First Annual Gala
Raising funds to support Saahas's mission
India-West Staff Reporter
CERRITOS, CA – Saahas for Cause marked its inaugural annual gala at the Sheraton Cerritos here, on October 1 with a gathering of more than 350 attendees. Among the prominent figures gracing the event was Assembly woman Sharon Quirk-Silva (D-District 65).
Saahas for Cause in its first outing raised an impressive $230,000 to further its mission of providing support and services for seniors in the community, promoting women's wellness, community well-being, and empowering the youth.
The Founding Executive Director, Payal Sawhney said the organization's ultimate objective is to "create a community where victims of abuse no longer have to desperately seek shelter. Saahas is committed to establishing a secure interim shelter, ensuring victims find sanctuary. The organization is dedicated to a future where no older adult feels isolated and suffering."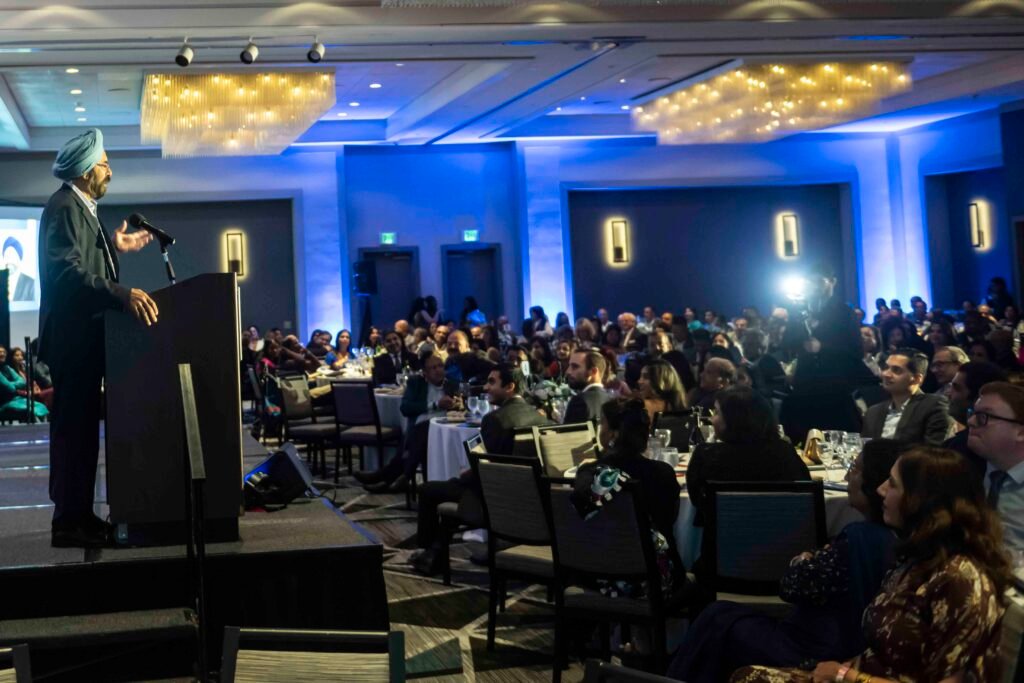 Navneet Chugh, a board member, played a pivotal role in the proceedings, introducing and honoring outstanding individuals whose remarkable contributions were celebrated during the awards ceremony, highlighting their significant impact on the community.
The honorees were Kenny Dewan from AKUA, Nikki Patel from Commercial Bank of California, Abhinav Arora of LT Foods, and Raminder Singh from Helm 360 & CCS Global Teach.
Others at the event included members from the ABC Unified School District, Artesia Chamber, City Councilman Ali Taj, and representatives from County Supervisor Janice Hahn's office.
Established in 2019, over the past year, Saahas said it has assisted 1,210 older adults, provided counseling to 457 women, mentored 73 young individuals, and delivered community health services to 33,500 people.